Sunday, 11/3, I took another trip to the Ohio River in hopes to find another hot wiper bite. This time around I started out with a 1.5" white grub on a 1/8oz jig, a Smack Tackle Flitterbait, and a Smack Tackle Gizz crankbait. My intention was to head to the warm water discharge again but this time I was going to make a stop at the hot spot from last Sunday on my way just to make sure it wasn't a good spot in general. The river was up about 1ft and contained a good bit of drift wood. I arrived at the hot spot to calm waters, I hardly expected fish to be blowing up the surface again. I threw the Smack Tackle baits around for about 30 minutes without any bites so I moved on to the discharge.
Not much had changed at the discharge. I noticed it was still infested with baby gar. This time I brought a couple rope lures with me so I tied one on. After 15 minutes of casting the rope lure I hadn't had a bite. I figured my rope lure was a little too large and intimidating for the baby gar. Two hours went by and I couldn't find a bite. I snagged the Flitterbait and switched to a swimbait. Shortly after I cast the swimbait into some slack water and got my first hit. It was a decent smallmouth measuring 13.75". An Ohio River smallmouth is always special since they are still a mystery to me.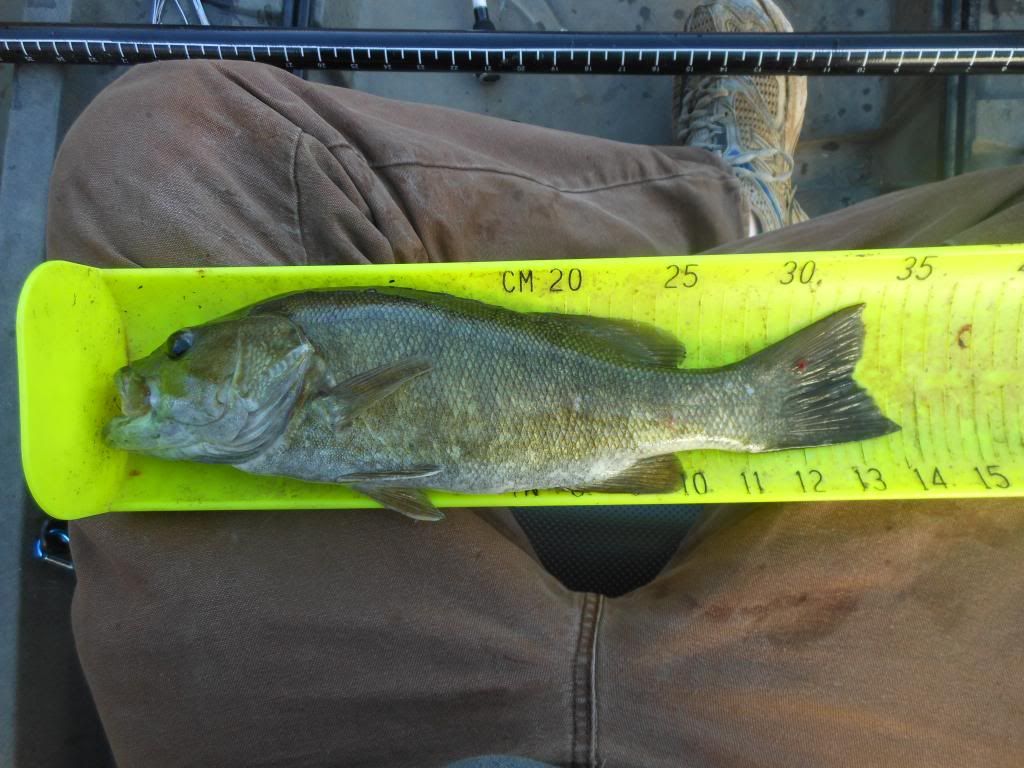 13.75" Smallmouth Bass
I continued on without any more bites at the discharge which has been slow the past two trips now. So I headed back to the hot spot to see if the wipers wanted to come out and play at dusk once again. I spent an hour throwing all three of my baits around. There was an occasional splash on the surface but nothing near what occurred last week. I was getting a small bite every now and again on all three of the baits. I even hooked what appeared to be a small largemouth or smallmouth that came off the hook. Finally I told myself, "Alright, three more casts and then call it". I took three long casts with the crankbait across the area where I had seen the most surface disturbance. Sure enough I hook something on my third and final cast. It was a small 11.5" wiper. So I ended up staying for a few more casts after that but with no luck. On my way back down river I snapped a picture of the sunset.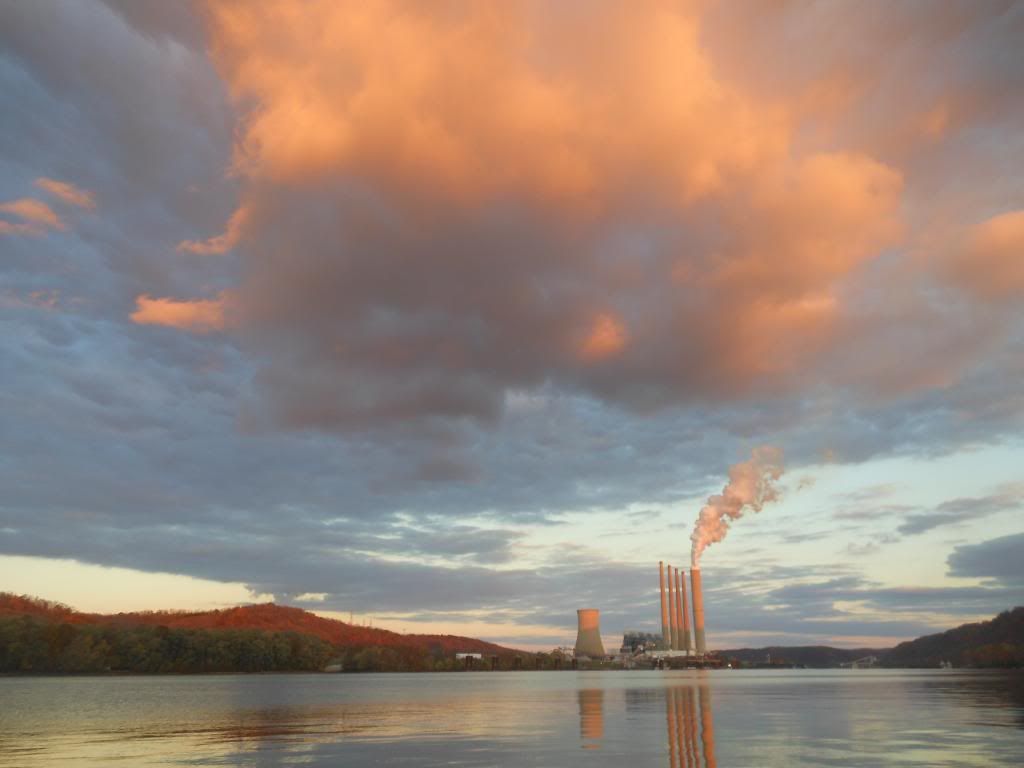 On a side note, I got featured on the Kayak Angler Magazine Grip and Grin with the 15" crappie I caught A few weeks ago. Many thanks to Neil for sending that picture to them. You can see the article at
http://www.rapidmedia.com/photos-kayak-fishing/item/1901-grip-and-grin-ohio-crappie.html
.