This weekend to avoid the 15-30mph winds I decided to get some things done around the house and add some new upgrades to my NuCanoe Frontier 12. The first upgrade was a new seat base. About a month ago NuCanoe came out with a new lighter, stronger, and raised seat base. This seat base is to come standard on the 2014 model frontiers and they offered a 33% discount to all previous frontier owners. Needless to say, I took advantage of the 33% discount and made the purchase. This week my new base finally arrived. After taking the new seat base out of its box the first thing I tried was standing on it to see how strong it really felt. It was rock solid with barely any give. Installation was simple, here's some pictures.
The extra height made my seat even comfortable and the extra storage space underneath will definitely come in handy.
Next I had a new GoPro to mount. I knew I wanted to have some better options than the Yak Attack Panfish Portrait that I already had. I wanted to raise the camera up higher than the Panfish Portrait was capable of to make for some better pictures and potentially be able to film me standing and fishing. I knew Yak Attack made some additional components that would be perfect for this and I also had a $25 gift certificate to
Hook1
that I won in the Buckeye Kayak Fishing Trail so that's where I started. After browsing the Hook1 website and having a conversation with Chad at Hook1 I had made up my mind what to purchase. I purchased the Yak Attack Panfish (not to be confused with the Panfish Portrait), a Yak Attack 11" extension arm, and a GoPro tripod mount. My package from Hook1 arrived this week as well, shipping was extremely fast as always.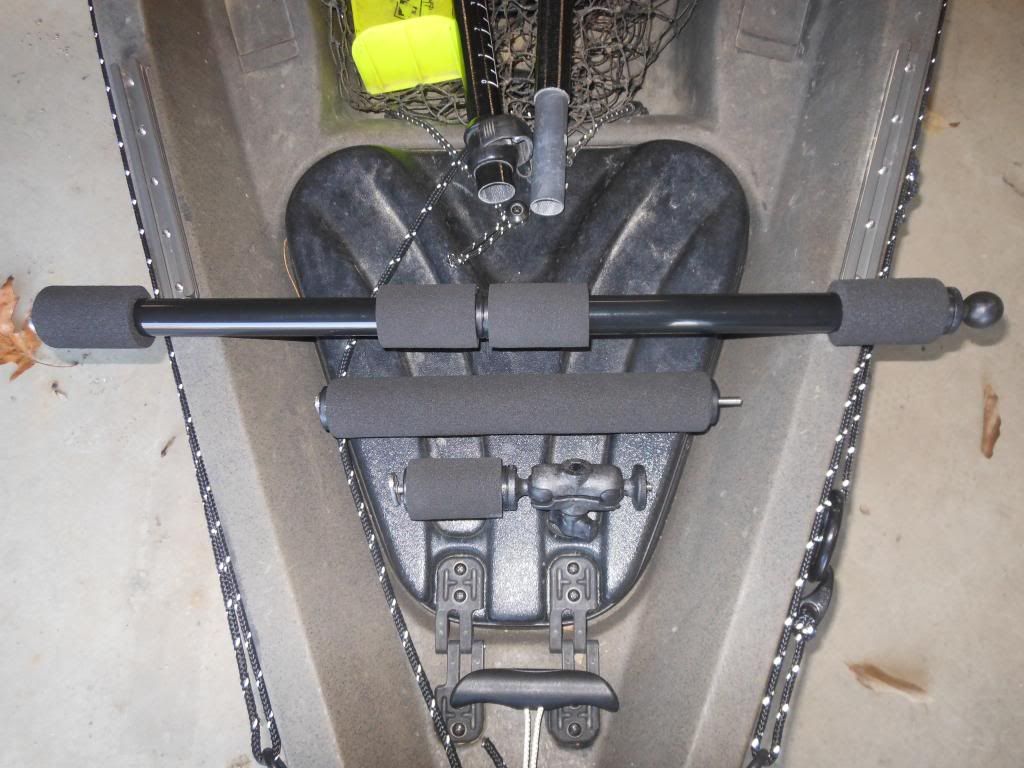 From top to bottom: Yak Attack Panfish, Yak Attack 11" Extension Arm, and Yak Attack Panfish Portrait
The GoPro tripod mount actually came with two different mounts.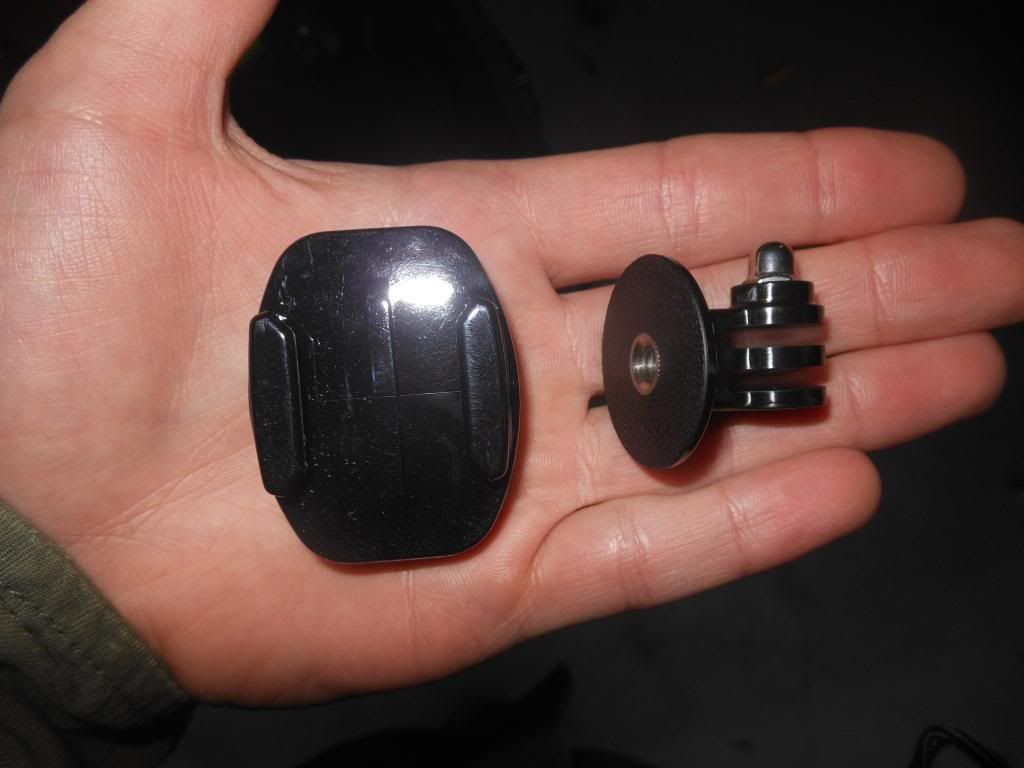 GoPro Tripod Mounts
My preference was the mount on the left which would allow me to slide the GoPro in and out easily with one of the stock mounts while the mount on the right would require me to unscrew the camera to remove it. Here's the mount installed on the Panfish Portrait.
With the combination of the Yak Attack Panfish, Panfish Portrait, and 11" extension arm this gave me four different combinations of height to mount my GoPro. Not only that but I could mount it anywhere on the stock NuCanoe rails or on the Yak Attack Geartrac's and Mighty Mounts I have installed. Here's the four possible height configurations.
Panfish Portrait Only
Panfish Portrait + 11" Extension Arm
Panfish Only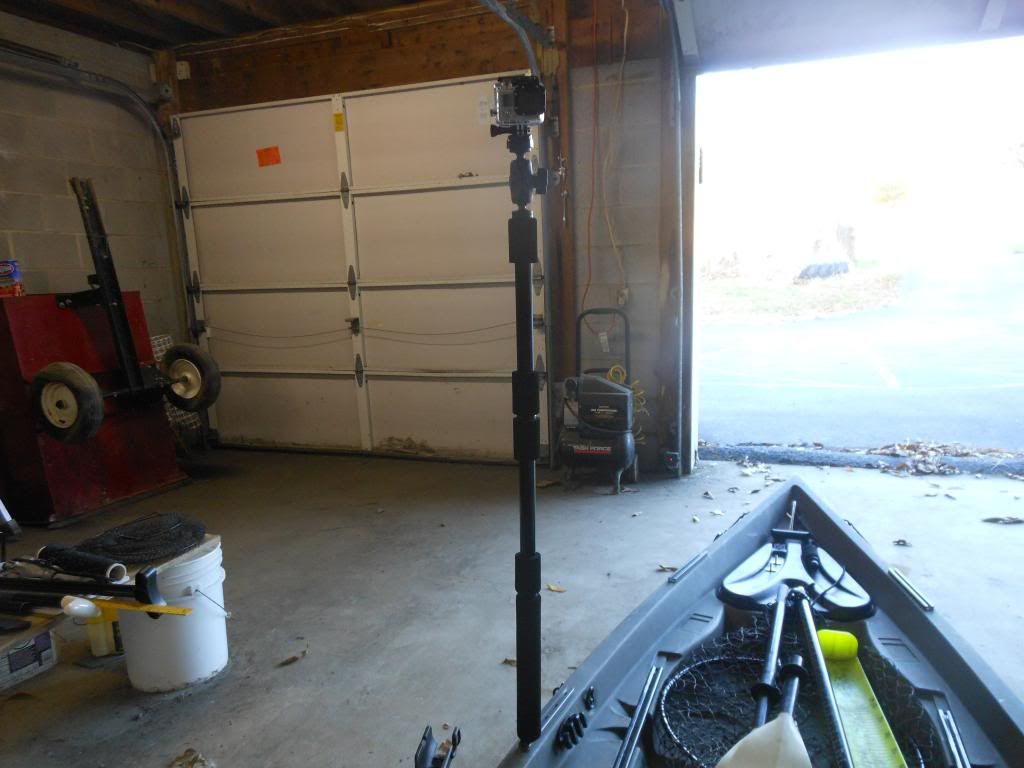 Panfish + 11" Extension Arm
After taking dozens of videos/pictures from various locations and height configurations I decided my favorite option for typical hero shots was the Panfish only mounted on my middle Geartrac which is the mounting location seen in the four pictures above. I also found that the Panfish/11" Extension combo mounted in either a rear mighty mount or in a front Geartrac would be great for filming myself standing and fishing. Now all I have to do is capture some great video and pictures.
At this point I have finally got my NuCanoe to the point of what I imagined when I originally bought it and I couldn't be happier with it. Will hopefully share some videos soon!