Last week I moved my boat and trailer into the garage to begin installing my new fish finder. I had noticed that when driving the wheel had been making a grinding noise, typical of a wheel bearing failing. After I finished installing the fish finder I took a minute to check the wheel bearings. Sure enough my driver side wheel had blown a bearing and damaged my race and axle.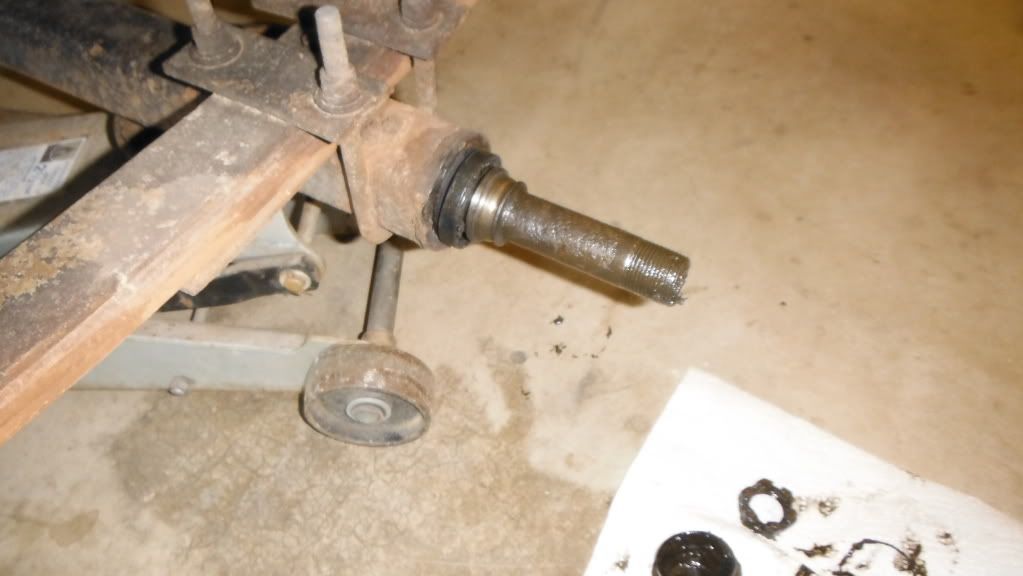 Axel with part of bearing remaining.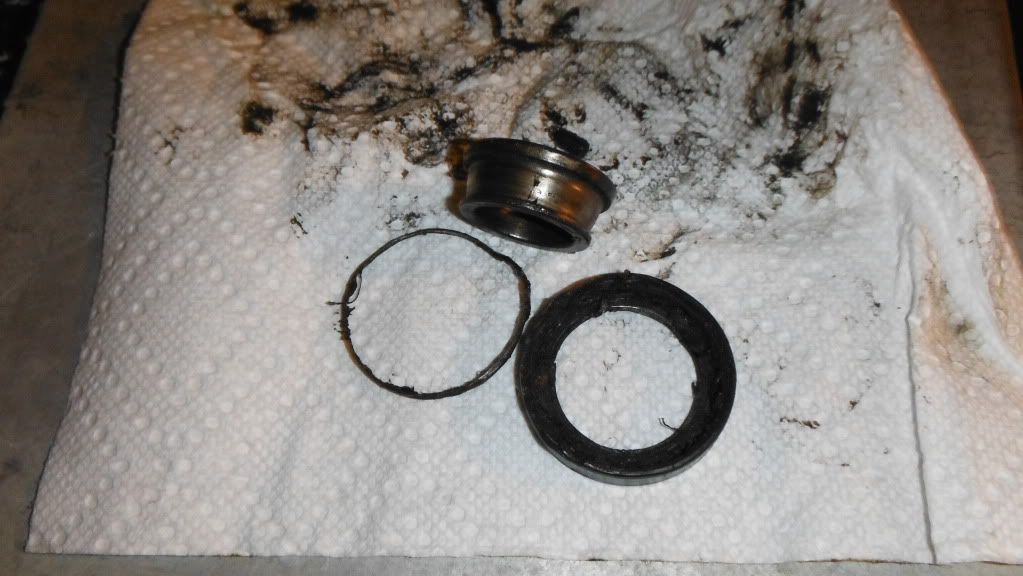 Bearing Remnants.
I decided to go ahead and fix the problem while my mind was on it and while I had a free day, so I got in the car and drove to tractor supply. I picked up two packs of 1" bearings for $19.99 each. Each Bearing Kit contains 2 bearings, 2 races, a seal, and a cotter pin.
First I removed the races from the hub with a punch and hammer. I then hammered the new races into place, using an old bearing, a nut, and a bolt to drive the races into place.
I then packed the bearings with grease using a unique tool and a grease air gun. The bearing is placed in between the two funnels and then grease is shot into the bearing until the grease fills the crevices.
I then placed the bearings and seals in place and shot the hub full of grease. I then drove the boat to Rocky Fork Lake to test out my new fish finder, and to distribute the grease in the hub. When I got home I then shot some more grease into the hub to fill any spaces that were created while driving. Hopefully I can get a year or so out of the new bearings. Here's the directions that came with the bearing kit.