This year, Sean and I exchanged Christmas gifts for the first time ever. I decided to get Sean a present for all the times he waited for me to get off work to go fishing and also any trips that I might have messed up in some way. It wasn't hard to think of the perfect gift, I knew Sean was wanting to upgrade his fish finder soon. So I took a trip to Bass Pro to do some Christmas shopping. After browsing over the fish finders one in particular caught my eye, the Humminbird 345c DI. I wanted to get one that had down imaging and the normal sonar. It appeared that only the Humminbird units had the ability to do both. The only thing I thought the 345c DI needed was a bigger screen. I asked the salesman if they had something similar with a bigger screen and unfortunately he said they were sold out of that unit. So I went ahead and told him I'd take the 345c DI, he went to the back of the store and came back with a 346c DI and said it was next years model for the same price making it even better.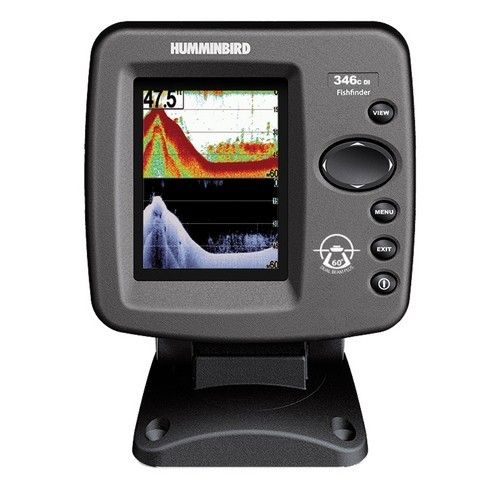 Humminbird 346c DI
I surprised Sean with it this week and of course there was no way around it, he insisted on getting me something in return. Yesterday he came over bearing gifts. He said the gift was something that we had always considered doing. Upon opening the first gift I revealed a lead melting pot for making your own sinkers and jigs. He was right, a while back we had seriously considered buying supplies to make our own sinkers. The other gifts included a Do-It Mold for 1/32 through 5/8 roundhead jigs, 4 packs of Eagle Claw 570 jig hooks in sizes 4, 2, 1, and 2/0, and 4 containers of Pro-Tec jig paint in black, white, chartreuse, and light blue. I'm excited to try it out and there will definitely be some blog posts about it.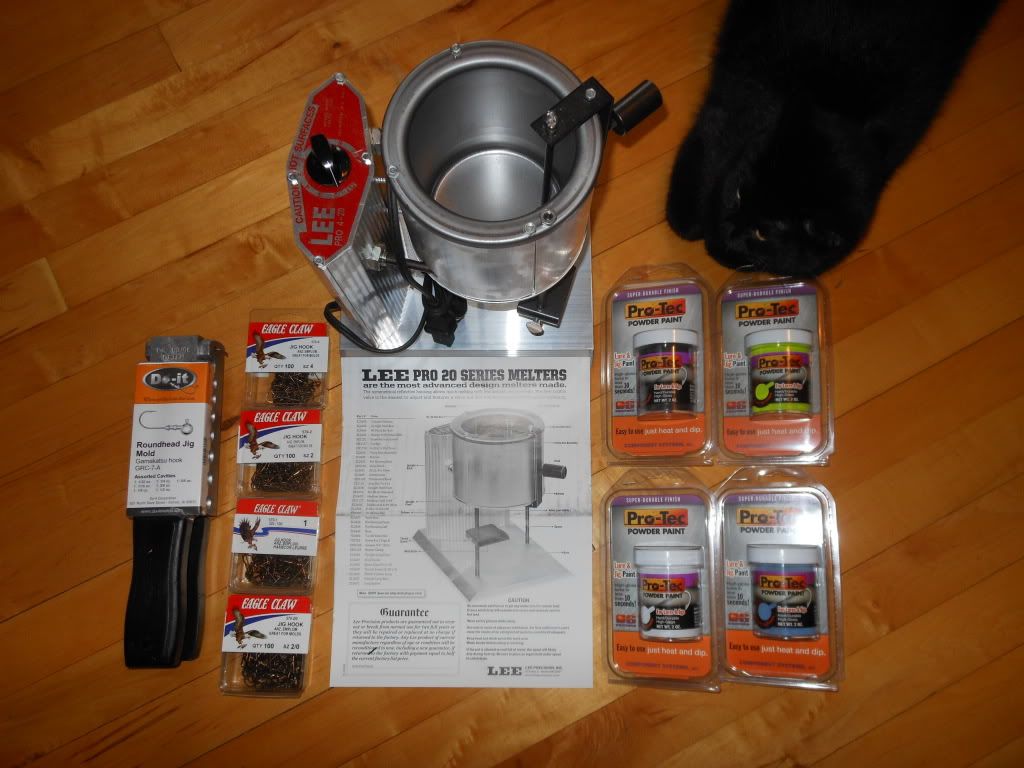 Jig making equipment
Thanks to all those who read our blog and have a merry Christmas!