Since we had good success crappie fishing last weekend, this Saturday we decided to head out to Rocky Fork Lake for some crappie once again. We couldn't have asked for better weather in November with sunny skies and temperatures hitting 70 degrees. We arrived and launched the boat at 11:00am and motored to a fallen tree that Sean had the best luck at last Sunday. The water temperature was down to 51 degrees this time. It didn't take long before we started boating the crappie with about 1 out of 4 being keeper size of 9 inches. Last weekend Sean kept the fish and this time around I was going to keep the fish. Our goal for the day was to specifically find the bigger crappie. So we traveled around to various spots catching 10-20 crappie with a few keepers each time. Also in the mix was a few largemouth and bluegill. We would keep moving in hopes of finding a school of big crappie. We did well fishing some ledges as well as the snags. Depth was variable too, with some crappie coming from 5ft on the bank and some coming from 15-20ft on the bottom. Catch rates on minnow floats, small plastics, and minnow jigs was evenly distributed. The best float depth seemed to be 5-8ft.
Towards the end of the day Amanda's float went under and she hooked into something pretty nice, at least in the aspect of crappie fishing. After a short battle we netted a small Channel Catfish of about 3lbs. We didn't end up finding any trophy crappie, the biggest of the day was a 12oz 11 inch. By 6:00pm it was dark and getting cold so we headed towards the boat ramp. When we got home we laid out our catch for a count and picture.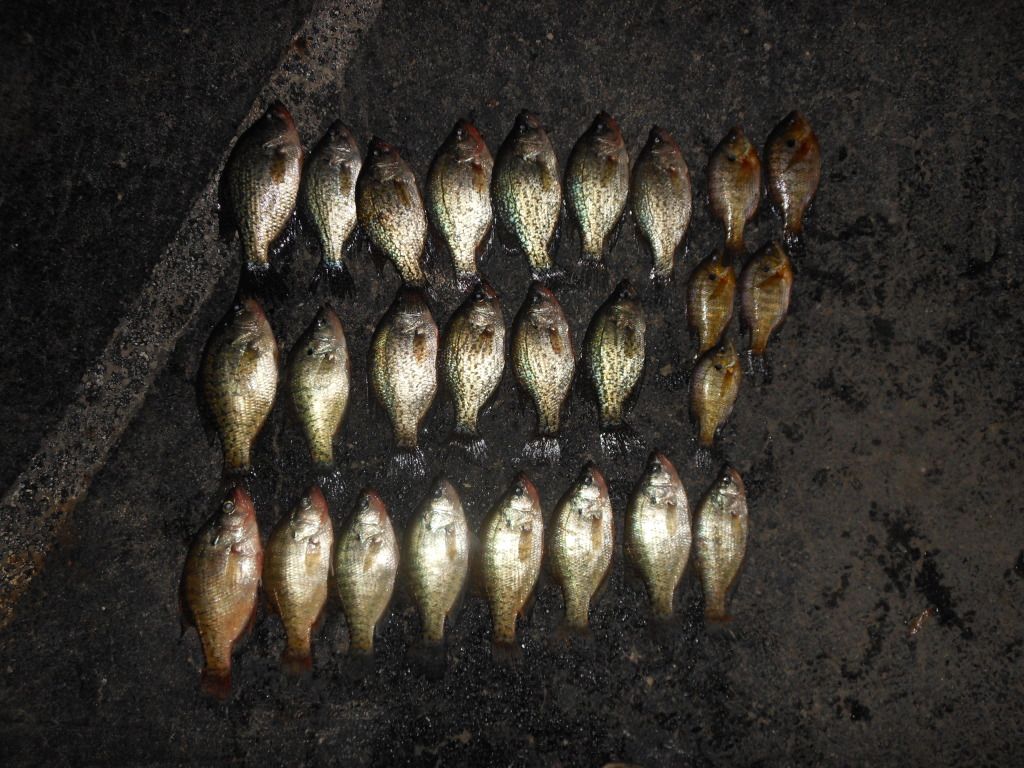 21 Crappie and 5 Bluegill
I put the 11 black crappie on top and 10 white crappie on the bottom. After an hour of filleting I took the meat inside to rinse off. Finally I bagged the meat up and weighed it out of curiosity. 2 pounds and 15 ounces of meat, enough for a couple good fish fries for my friends and family.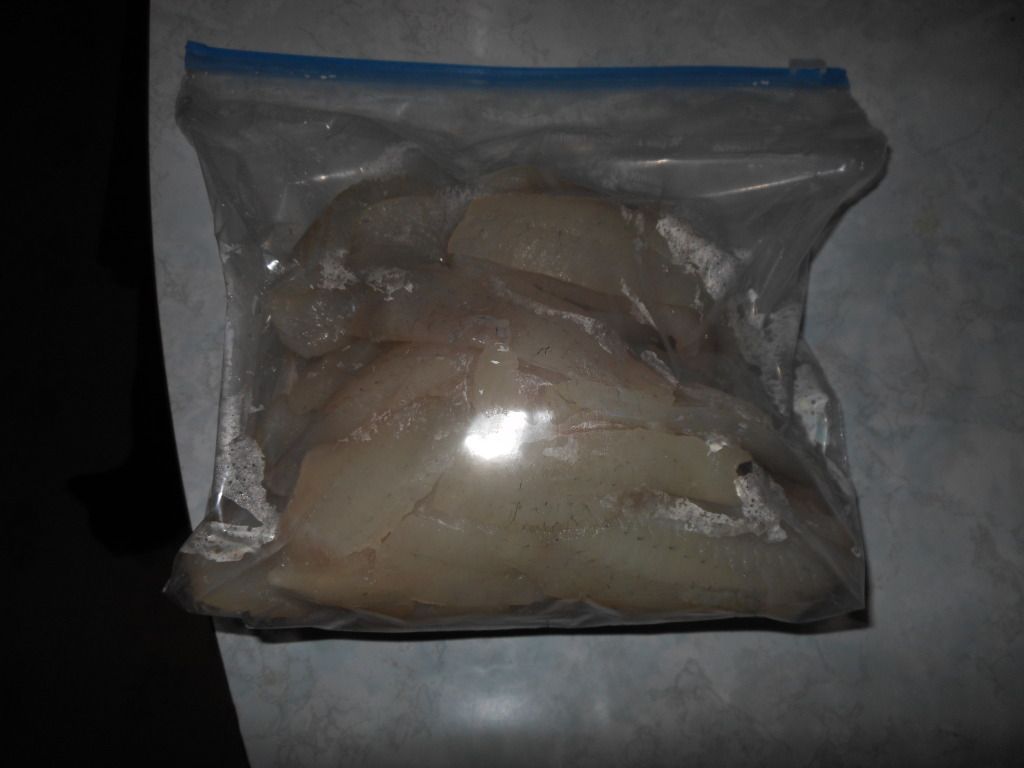 2lbs 15oz of Crappie and Bluegill meat