Lately we have been using the boat more and more, and fishing the bank has become somewhat of a rarity. I started cleaning the garage last week and I found that my rod holders were tucked away in a corner and needed a good dusting. I have posted on various forums our adaptation of the sand spike rod holder, so I feel that I could cover it in great detail here.
A few years ago a friend of mine turned us on to circle hooks, and since then we have fallen in love with them. We use circle hooks over 90 percent of the time, using J hooks only to suspend baits under a slip float. To efficiently use a circle hook, ones rod must be allowed to load, bend, until enough pressure is applied to the hook so that it buries into the corner of a fish's mouth. If a quick hookset is used the circle hook fails to find flesh more often than not. So for our bank fishing endeavours, we decided to make a cheap, portable rod holder that would allow us to engage our reels and let the fish set the hook on themselves without losing our rods. After a few hours of searching online for ideas we found one that suited our needs. We took the sand spike, a rod holder type primarily used on beaches for striped bass, and adapted it to our needs.
We began by taking a 1.5 inch pvc pipe, the minimum diameter that will fit our largest rods, and cut it to nearly 2 feet in length. We then cut a piece of thread all, a steel rod that has been threaded, to an estimated 3 feet. I then sharpened one end to a point as to make driving into hard surfaces easier.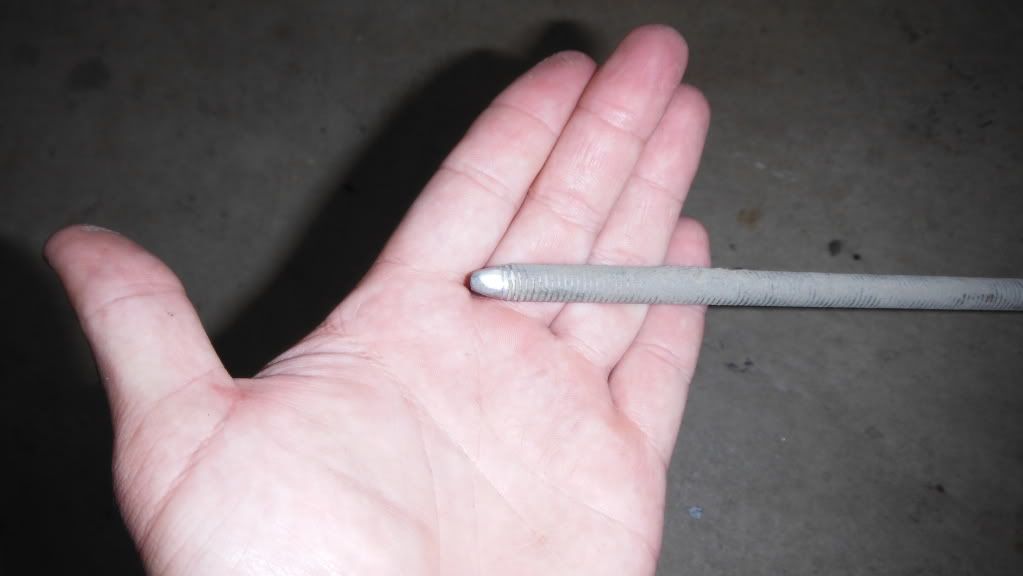 Sharpened thread all rod

I then attached the pvc pipe to the thread all rod with pipe clamps, as shown below.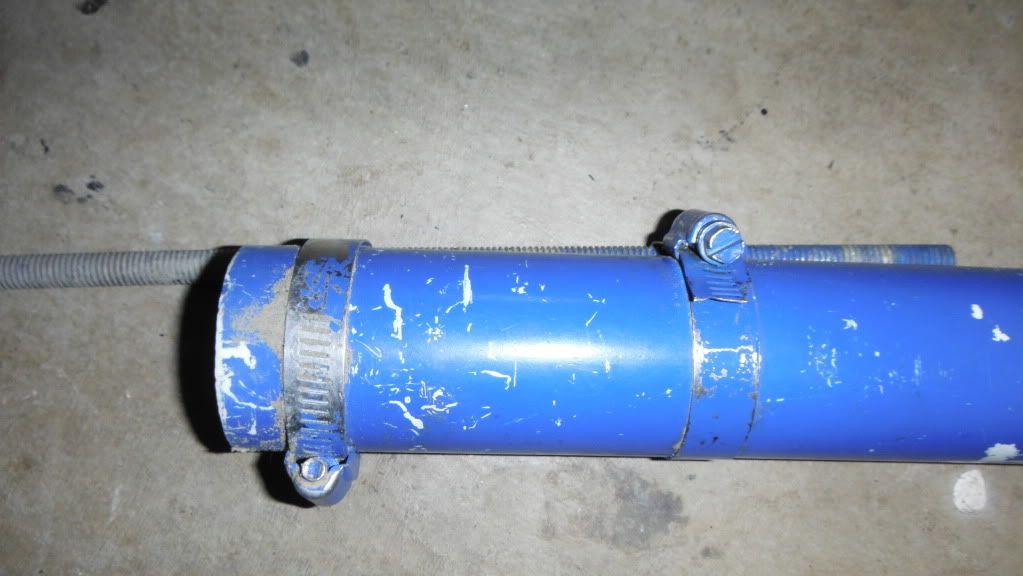 Pipe clamps
I then made 6 rod holders just like the first, 2 for me, 2 for Amanda, and 2 for Rylan. I then painted my rod holders blue so we wouldn't get them mixed up.....not that any of them are made any differently than the others, but maybe one would have more luck than others.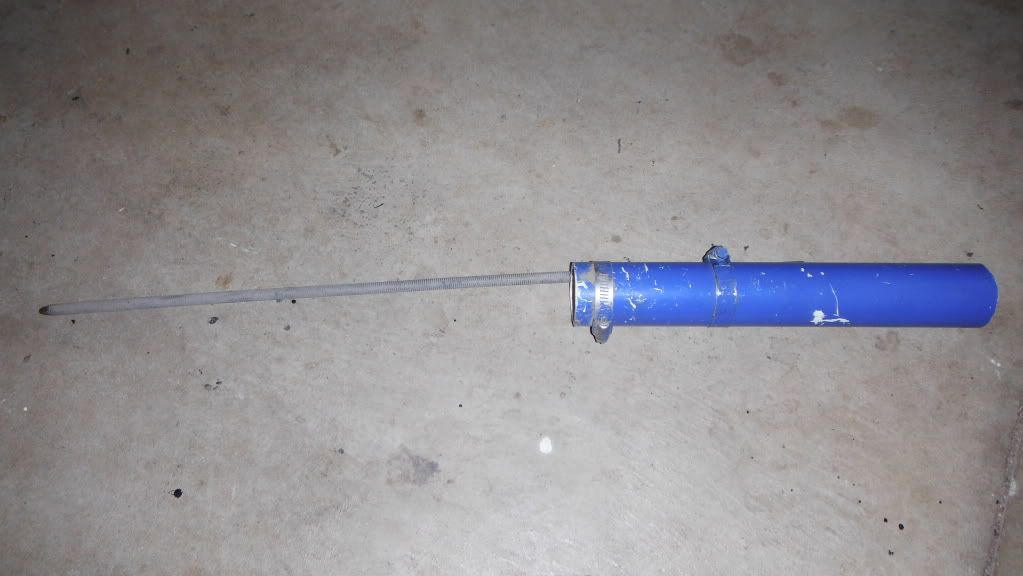 Finished rod holder
I then took a rod holder out to the back yard and tested the strength. I pushed the rod holder a foot deep, put a rod in the holder and began pulling line until the drag slipped. I tightened the drag and pulled even harder as to test the limits of the rod holder.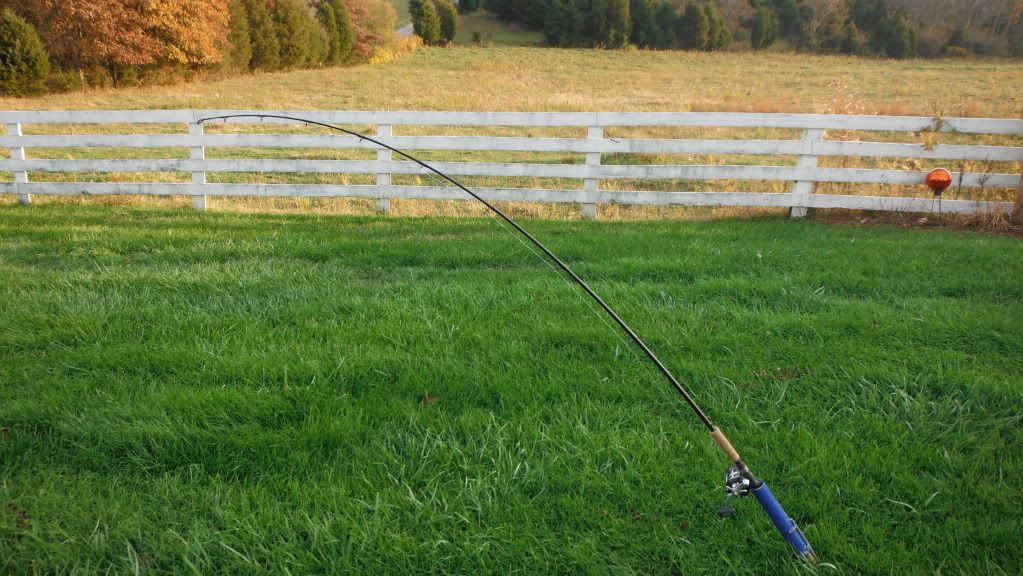 A fully loaded rod.
We have used these rod holders for well over two years now, and put them through an extreme amount of abuse...sand, ice, gravel, grass, etc.. We have yet to break them in any way.
Below is a picture of a line of rods in rod holders at Dayton Power and Light Hotwater Discharge in Aberdeen, Ohio.