Last Monday, 10/22, Stephanie and I took advantage of the 80 degree weather and headed out crappie fishing at Rocky Fork Lake after I got off work. I stopped and got some minnows from the bait shop near the north shore boat ramp to ensure success. Since we were already in the area we decided to fish the docks along the north shore channel. We quickly put some minnows out on slip float rigs set a few feet deep and started casting artificial lures such as spinnerbaits and spoons. It wasn't long before we started catching crappie on the minnow floats, although fairly small crappie at around 5-8 inches. We didn't have much luck on the artificial baits but the minnows were working quite well as expected. Setting the float about 2ft deep in the 5-6ft water seemed to be the best. We also caught a few bluegill and a couple bass on the minnows. After 4 hours we had caught 28 crappie, not to bad for being confined to the bank. The water temperature was 63 degrees. Stephanie caught the biggest crappie of the day, which I snapped a picture of.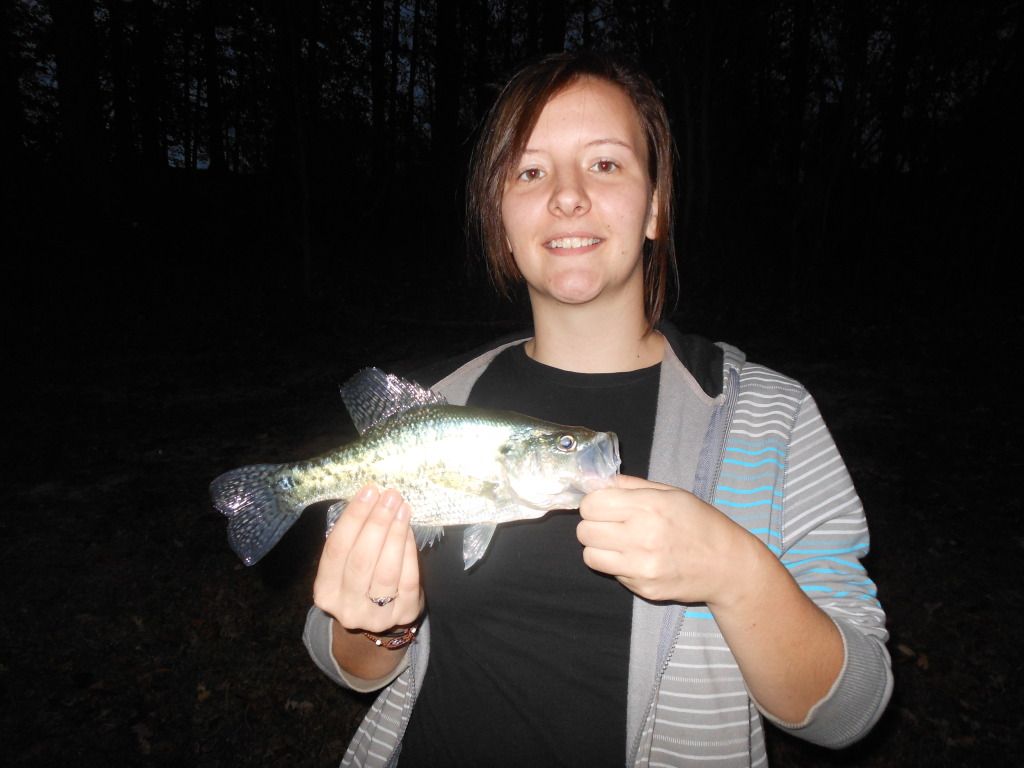 11 inch 10oz Crappie
Saturday, 10/27, Sean and I went to my pond to harvest some bluegill. The gills were still biting well using the typical crawler floats and jigs. We ended up catching around 40 and kept 31 putting the total up to 118 harvested bluegill from the pond, only 32 more to go to meet my goal of 150. 
Another 31 harvested bluegill
Later that day we departed for Bass Pro to pick up some crappie baits. We planned to hit Rocky Fork Lake the next day for some crappie since the action was good Monday. The main target at Bass Pro was some crappie tube baits. A small tube bait rigged with a 1/32 jig hook is one of our favorite crappie baits. The hollow body of the tube creates a slow sinking action that the crappie can't resist.
Our preference in crappie tube baits at the moment is the Bass Pro Shops brand Squirmin' Squirt. They are one of the cheapest options and since we go through them so fast we get more for our money. Sean also got some Strike King Tooty Fruity Tubes to try in comparison. Crappie baits tend to come in dozens of colors, I tried to pick a good variety to try. Here's a picture of the colors I chose.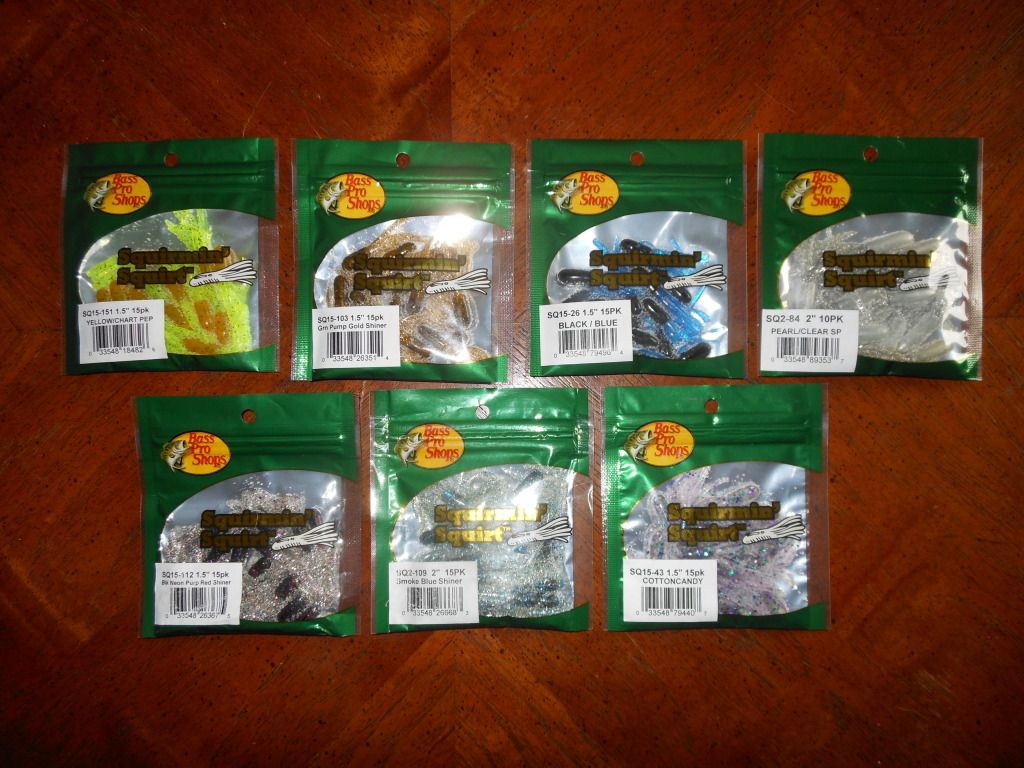 Squirmin' Squirt Tubes
We attempted to fish Sunday but wind gusts of 25 mph and rain lead to a quick departure. The water temperature had dropped all the way to 53 degrees. The effects of hurricane Sandy hit full on today, dumping a couple inches of snow. The recent cold weather, rain, and wind will put a damper on the fishing for some time.