The other day I went to the bait store to pick up some P-Line Fluorocarbon for leader material on my bass fishing adventures. When I was paying for the fluorocarbon, Nathan Dailey offered me an older used Abu Garcia 7000. I told him I didn't really need one, but I had to ask what he wanted for it. He told me I could have it for $50, it was in pretty rough shape but I felt it was a good deal anyway. Abu Garcia has been a favorite reel of many fisherman, particularly those who fish for striped bass, catfish, musky, etc. Abu reels, particularly old reels, hold their value better than most reels so I felt that it was a safe bet to buy the reel. Either way, the reel would give me a few hours of work and keep me busy for an evening....if nothing else I could use it on a spare rod.
Initially the reel looked as if it had been submerged for a day or two in water. The reel foot, line pawl cap, and other parts were covered in some sort of dried vegetation.
I got a bowl from the kitchen and filled it with a teaspoon of dawn dish liquid and warm water. I then got an old tooth brush, a few q-tips, an old sock, some oil, and grease to clean and lubricate the reel. I then took the reel apart piece by piece and cleaned them individually. I began cleaning the left side-plate, worm gear, line pawl, etc.
I then focused my attention on cleaning the frame. After scrubbing for a few minutes I quickly realized that there were a few pits in the metal reel foot.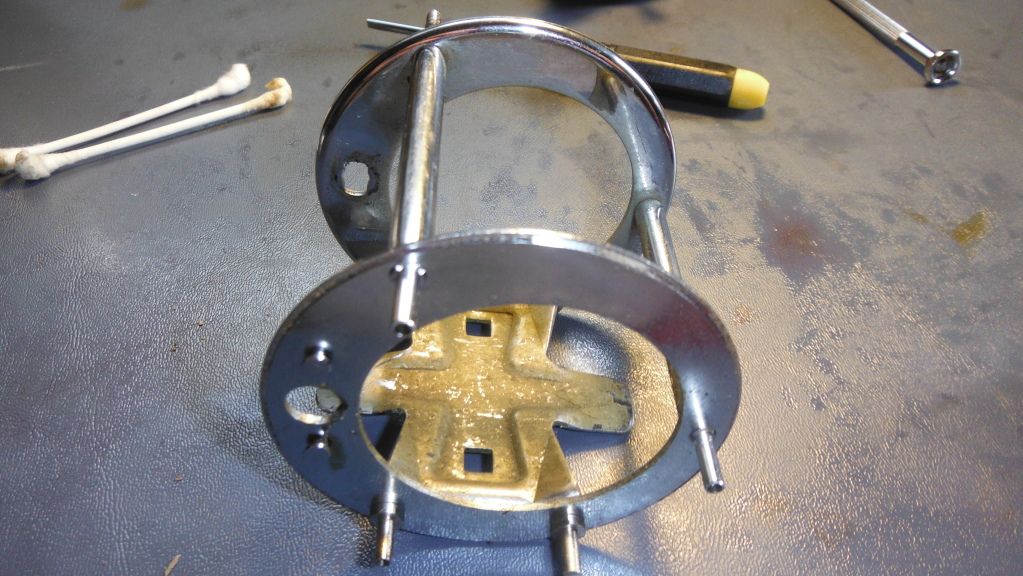 Before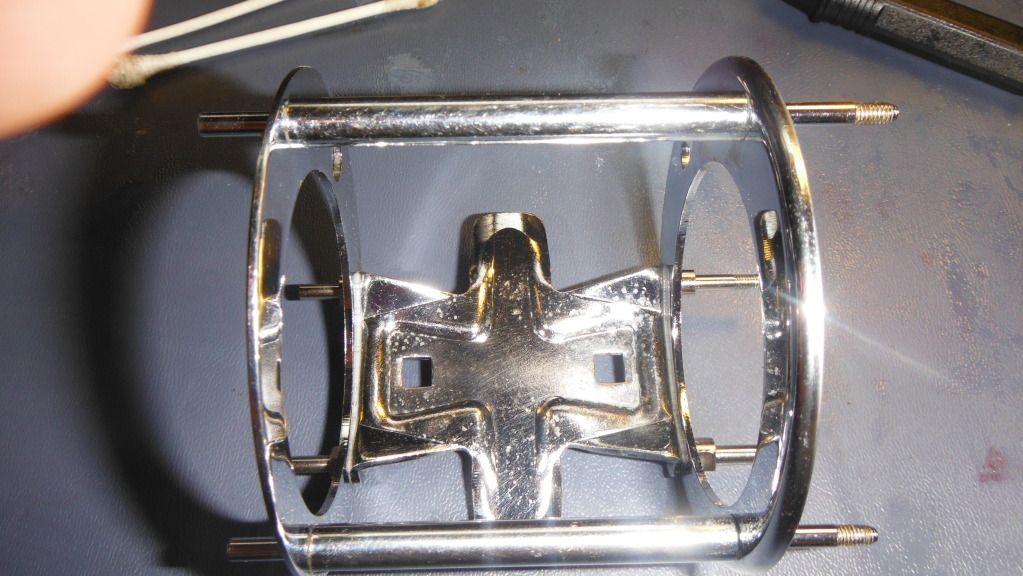 After
 With half of the reel finished I began taking the more complicated side of the reel apart, the right side plate. I took it apart carefully, making sure not to let any parts hit the floor. I removed the side plate and old grease, I then added grease to the gears and replaced the side plate.
After an hour and a half I had re-discovered a barely used 1991 Abu Garcia 7000. I had determined its age from the foot/serial numbers stamped on the back side of the reel seat. The sixth and seventh numbers read 01, which mark the year of manufacture plus 10. (2001-10=1991) I don't know why they add 10 to the year the reel was manufactured, but that is how they do it. I know this because I sent an email to Abu Garcia a year ago asking them how to read the serial numbers. They responded with a page describing how to decipher the 8 digit code. Maybe in a week or two I'll throw a blog together explaining how to read them. Needless to say, I had completed cleaning the reel and lubricating it.