Saturday, we once again set out for the Ohio River. With skipjack on hand we got on the water at 1:00pm. High winds and a temperature in the 50's made the boat ride quite cold and wet in Sean's 14ft jon. The river was definitely choppy, with some waves in the 1ft range. Doesn't sound big but in a small boat they feel big.
We setup on somewhat of a flat in the 23ft range, put out some cut skipjack, and waited. This flat is on the upstream side of some deeper holes we fished last week. About 30 minutes in one of my rods loaded up nicely. After a short battle and one good drag pulling run at the boat we netted a decent sized blue catfish. The blue weighed 15lbs 10oz.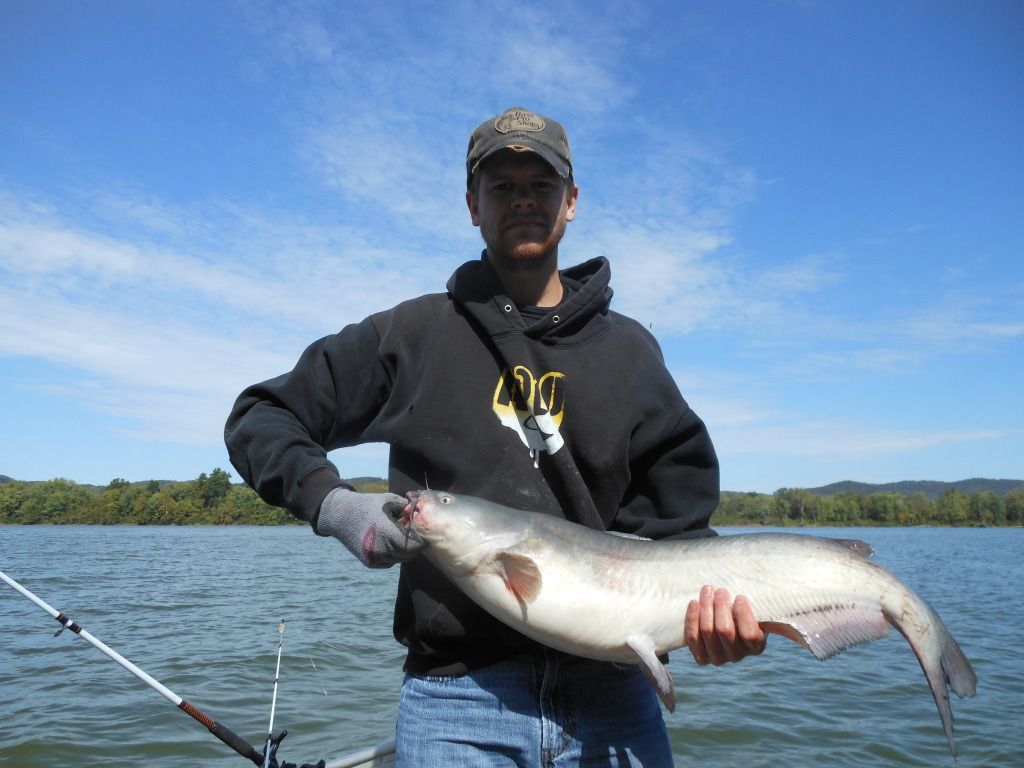 15lb 10oz Blue Catfish
30 minutes later one of Amanda's rods went down. When she got the fish to the boat, we were surprised to see a huge longnose gar. We struggled to get the lengthy fish into the smaller net we had, a bigger net is something we definitely need to invest in. The fish weighed 14lbs 1oz and measured 53 inches. The biggest gar any of us have ever caught.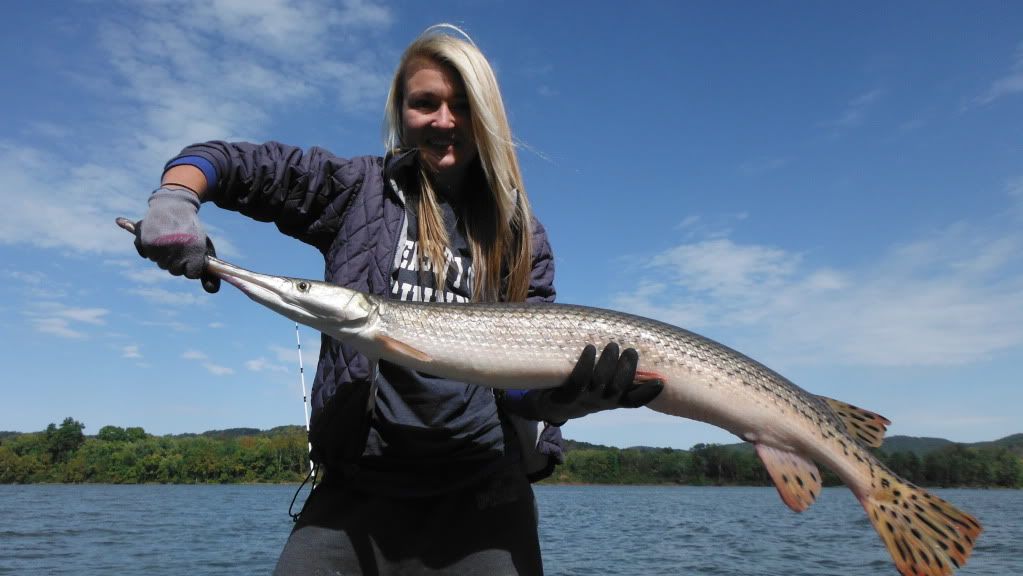 14lb 1oz 53 Inch Longnose Gar
The day slowed down significantly after that. I ended up catching a smaller 6lb gar and Amanda caught a 9lb gar. We tried several spots with no luck. The water temperature was still a surprising 70 degrees. Last week it was drum fest, this week it was gar fest, maybe next weekend will be blue cat fest? I hope so. The weather is looking good for this Saturday and we intend to hit the river once more, although we are thinking about trying a different boat ramp at a different stretch of river.