Tuesday, Sean and I did some catfishing after I got off work. Catfishing has been slow for us this year with only a few good trips this year. Good bass fishing early on in the year lead us to bass fishing more often than catfishing so this may have been a contributing factor. Well we finally had a decent trip Tuesday. Things started slow during the daytime. We fished two different spots without much for than a nibble. We were using cut shad as we almost always do at Rocky Fork Lake. At sunset we setup at a small cove we had never fished before. The majority of cove ranged from 8-12ft deep with intense weeds along the edges as is most areas in Rocky Fork. The water temperature was 73 degrees. We anchored in the cove and cast out into the mouth hoping the channels would be coming in to feed at dusk. It wasn't long before Sean started getting nibbles that failed to load his rods, we started to blame turtles for this as our confidence was low. At about 8:30pm one of Sean's rods finally loaded and a battle ensued. After a short battle we boated a decent size channel cat. Not ten seconds later one of my rods went down. Sean quickly removed his channel from the net as I fought my fish. After a few good drag pulling runs we boated another decent size channel cat. Yet again we had two nice channels in the boat. It happened last year on July 30th with my 11lb 4oz personal best and a 7lb for Sean.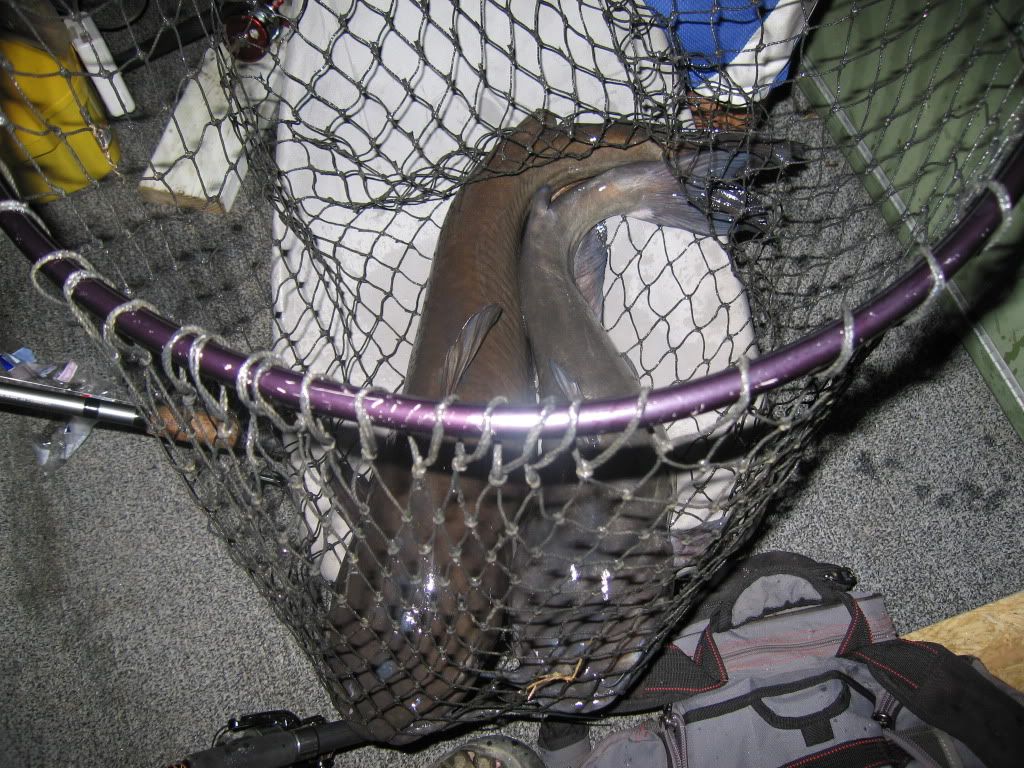 11lb and 7lb Channel Cats From July 30th 2011
We quickly removed our circle hooks and weighed the fish. This time around we had nearly identical sized fish, both weighing 9lbs 8oz. We measured mine at about 28 inches.
9lb 8oz Channel Cat
9lb 8oz Channel Cat
This time around we dared to take some double pictures. It's safe to say we had some severe fisherman's thumb after handling two channels at once without gloves.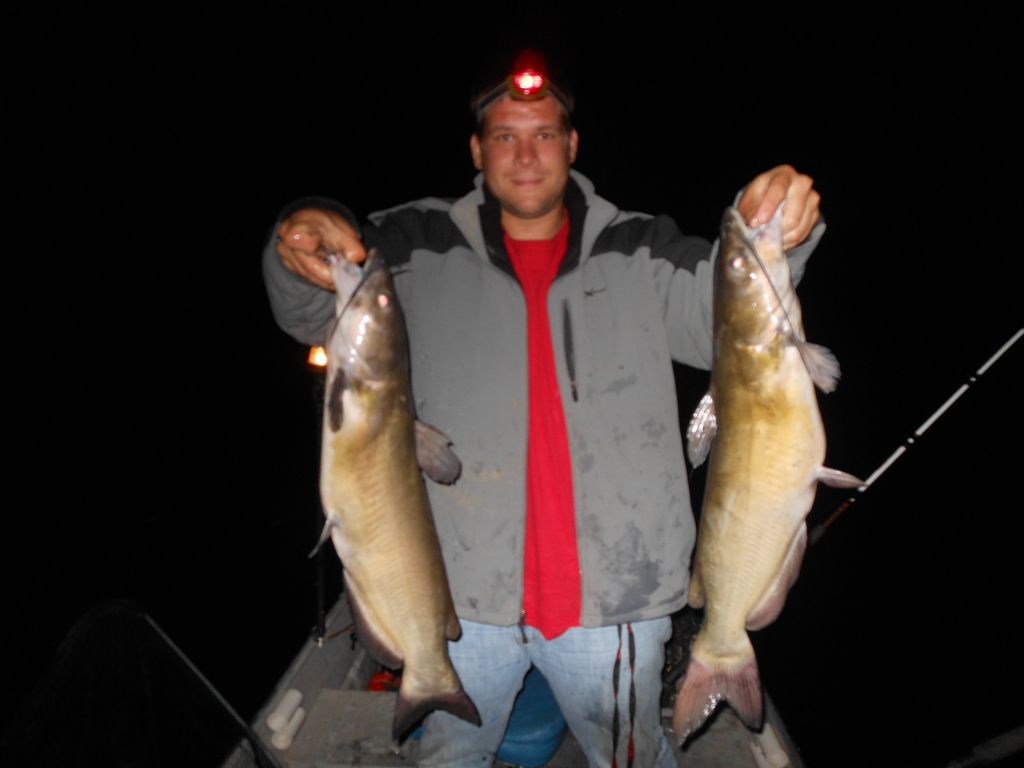 Two 9lb 8oz Channels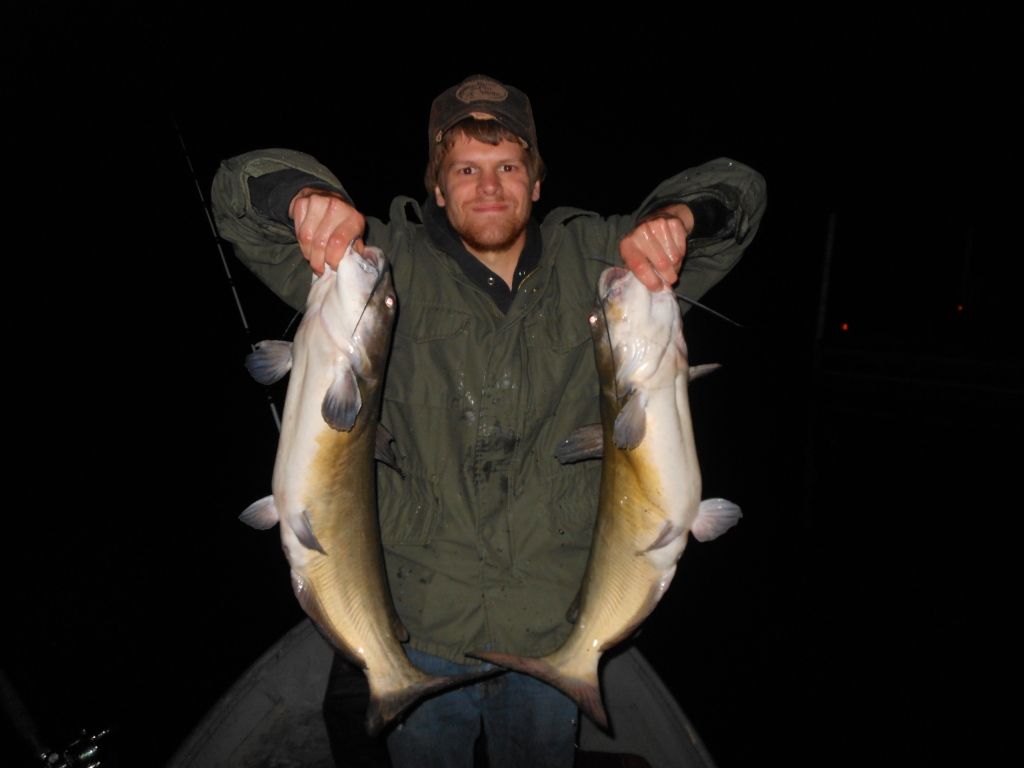 Two 9lb 8oz Channels
A couple good pictures of them in the net.
Two 9lb 8oz Channels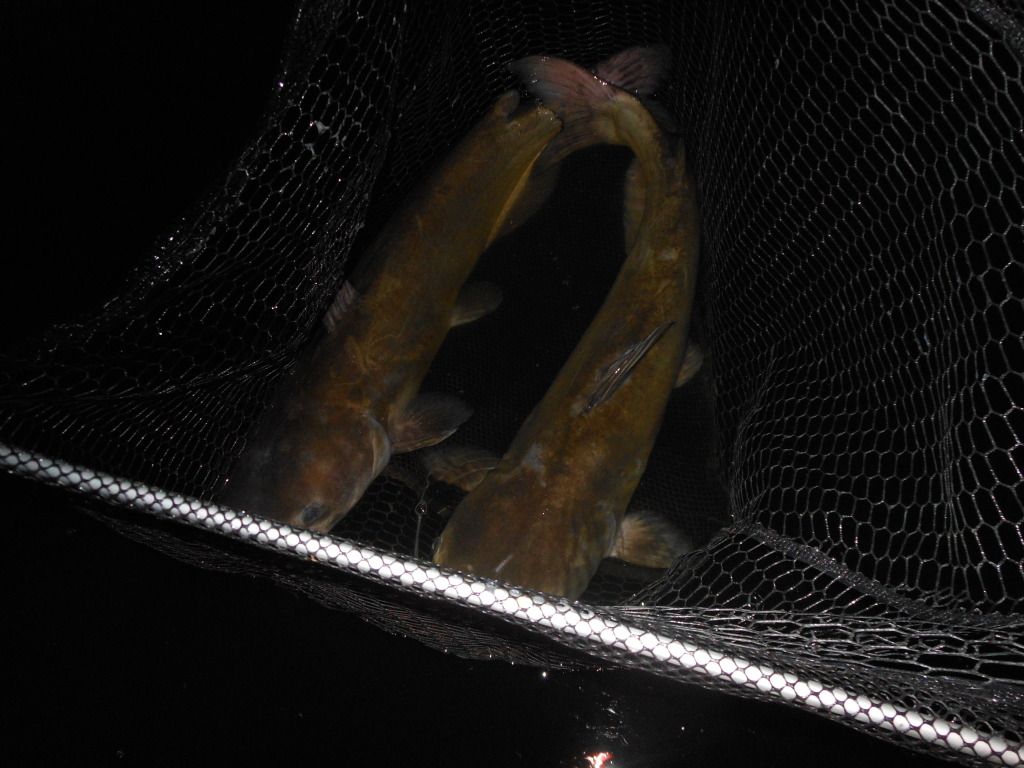 Two 9lb 8oz Channels
And finally the release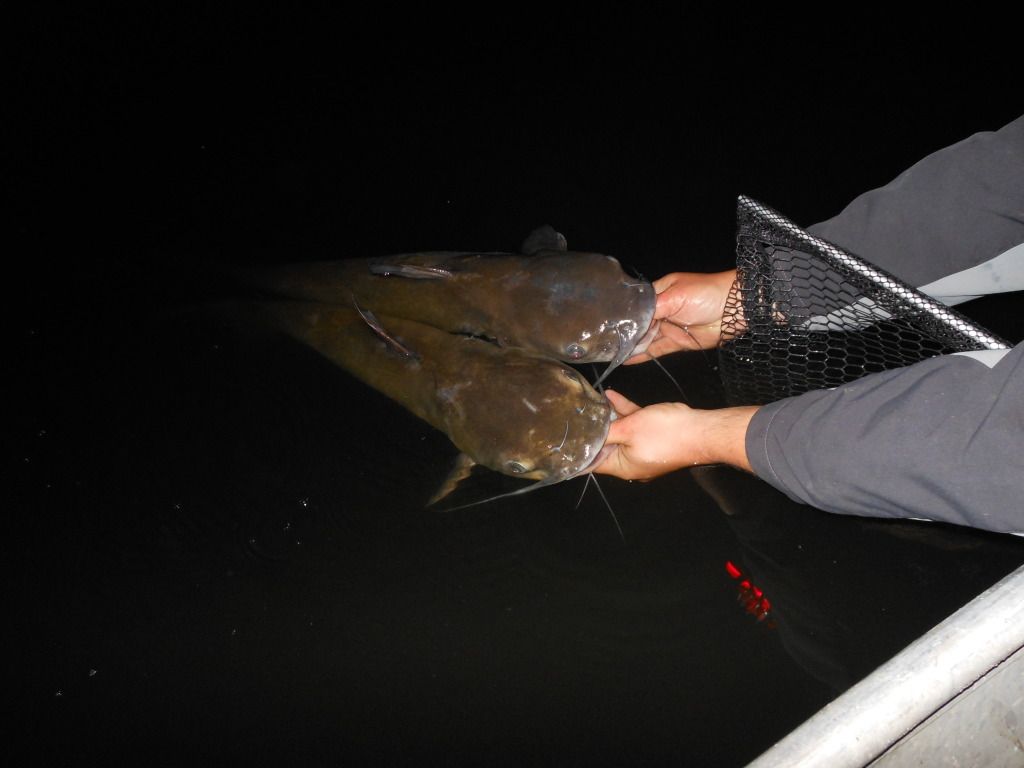 Double 9lb 8oz Channel Release
We were pumped to finally get some good channel cats in the boat again. We ended up staying until 10:00pm without any more bites. I had work in the morning so we called it quits. A good confidence building trip none the less.