A couple months ago we noticed the thermocline setting up in Rocky Fork Lake and Paint Creek Lake. The thermocline was visible on the fish finders at around 13-14 feet deep. We had some success fishing ledges/points where the bottom depth was near the thermocline. A few weeks ago we fished for catfish on a shallow point at Paint Creek Lake that was marked with shallow hazard buoys. We drove around watching the fish finder and noticed schooling fish around the 13' mark, right at the thermocline, and noticed the buoys were set in 12-13' of water. We anchored on the inside, shallow part, of the buoys and casted to the buoys. A few days later we went to Rocky Fork Lake and fished a ledge that dropped from 6 feet to 28 feet of water. We anchored shallow and casted to where we thought 13 feet deep was. We were guessing and hoping that we didn't cast deeper than 13 feet, below the thermocline.
A day or so later I had an idea to make home made buoys to mark the thermocline. I took a couple Gatorade bottles and tied 40lb Berkly Big Game Solar Green fishing line, cut to 14', to them. I then attached a 10oz pyramid sinker, a sinker slide, and another 10oz pyramid sinker to the bottle. I figured that I may need more than 10oz when fishing around recreational boaters. I then added aluminum foil, yellow electrical tape, and some reflective tape. I then measured how much line it took to make a complete wrap around the bottle, so I can make a good guess of depth even without a fish finder. 

We took the buoys out to Rocky Fork Lake and gave them a shot for the first time last week. We marked the ledge of a shallow point surrounded by 26-28 feet of water. It took about 5 minutes to find the exact areas we wanted to fish. The buoys showed up great, even in the daytime.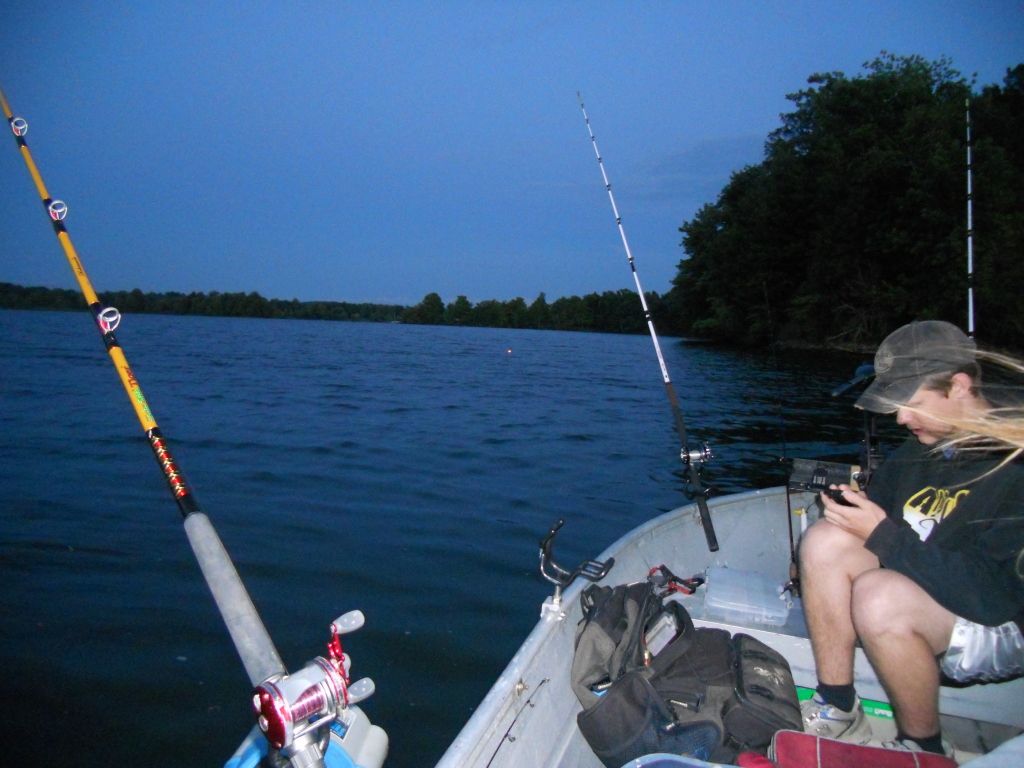 The shallow side of the point.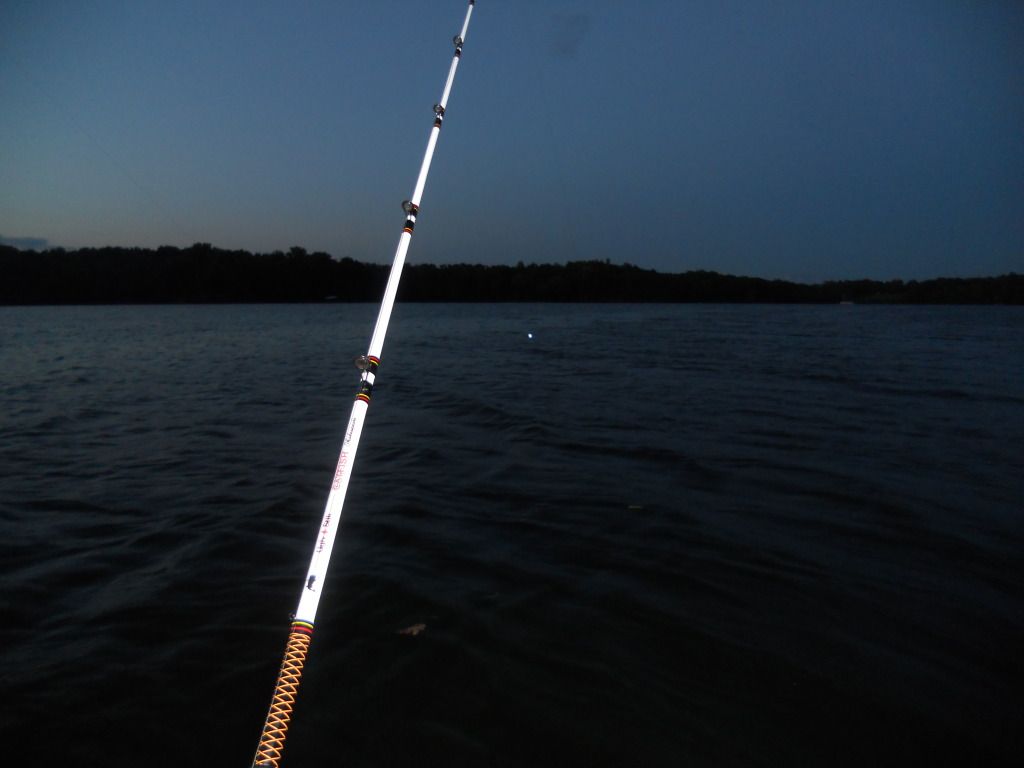 The deeper part of the ledge.