The other day Rylan, Amanda and I fished the Ohio River from 5:30am to 12:30pm. I initially tossed out two catfish rods just before daylight, two Abu Garcia 6500c3's paired with 7' medium heavy Shakespeare Ugly Stick Catfish Series rods. After a few casts I noticed that my level wind was getting caught on the right side of the reel. I had this happen before so I knew what the problem was. I quickly set the rod and reel aside and started re-tying my bass rod for bottom fishing.
As mentioned, I've had this problem before and I knew it was a line pawl issue. Line pawls are the pins that fit into the worm gear that cause the level wind mechanism on baitcasting reels to function. The line pawls are made from a softer metal than the worm gear so the line pawl wears out before the worm gear does. The line pawl moves vertically across the worm gear and it flips as it gets to the end of the worm gear, and then it repeats the process. Line pawls wear out when long hard casts are made, when reeling in heavy weights, and when the worm gear collects sand/dust.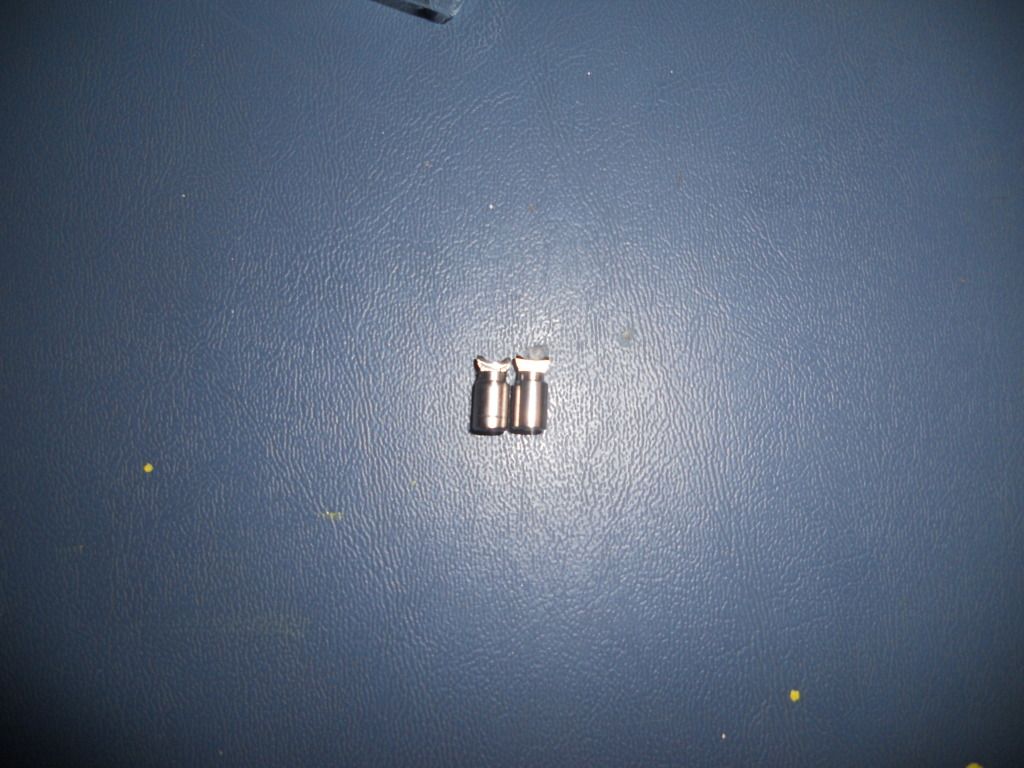 Worn out line pawl on the left and new line pawl on the right.
Pictured above is two line pawls side by side, one used and one new.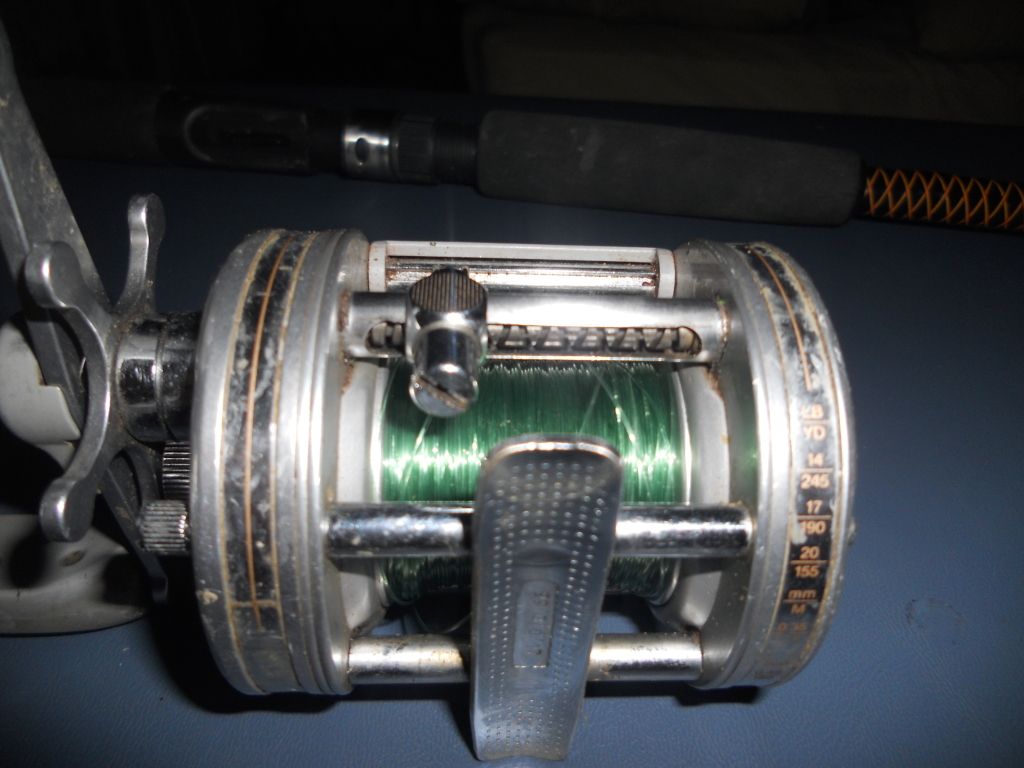 Line pawl and worm gear.
Above is a picture of my old Abu Garcia 6500c3. The worm gear can be seen above the reel seat, and the line pawl fits into the cap on the worm gear. To replace the line pawl, remove the cap with a flathead screwdriver and pull the line pawl out with pliers, replace pawl and cap.
The next day I stopped by the local bait store and bought 2 line pawls for 6500's/6000s and 2 line pawls for my 7000's, so when this happens again I'll be prepared.