Previous posts we have mentioned using wobblehead worms. About 5 years ago, I purchased a few packages of wobblehead worms from Bass Pro Shops. After using them a few times in Rylan's pond, I quickly found how effective they are. After running through my supply in a year or so I returned to Bass Pro Shops to find that they had stopped carrying the wobblehead lures. At this point I switched to other baits, but never had the same results. After a few long nights of Internet surfing and reading old fishing magazines I sparked my memory. I used a search engine to find
Wobblehead lures
. I placed an order the following day for a few packs of 3" worms. Last fall I used them on and off to catch bluegill and crappie, but it wasn't until this spring that I started using them again. After finding a few hot lakes and catching several dozen bass a trip, dozens of crappie, dozens of bluegills, and even an occasional catfish with Rylan, Amanda, and Jake, I went through my supply of wobblehead worms in quick order. Each trip I go through 2-4 worms, at least on the good trips that is. 
Our order of Wobblehead worms.
Last week Rylan and I made a rather large order of 3" wobblehead worms. Rylan ordered one of each color; Live, Orange, Chartreuse, Red, Motor Oil, Chameleon, Purple, Black, White, Pink, and Yellow. I had a more specific order of (1) live, (1) Orange, (1) Chartreuse, (4) Red, (4) Motor Oil, (5) Chameleon, and (5) Purple. Purple, Motor Oil, and Chameleon are my personal favorite colors. Rylan also ordered a few spoons that come with the wobbleheads in chrome, black, red, and brass. We also received a pack of neon colored spoons and translucent spoons.
All 11 of the colors offered by Wobblehead worms.
Above is a picture of each of the colors offered, from left to right top to bottom: Pink, Yellow, Live, Chartreuse, Orange, Motor Oil, Black, Red, Purple, Chameleon, and White.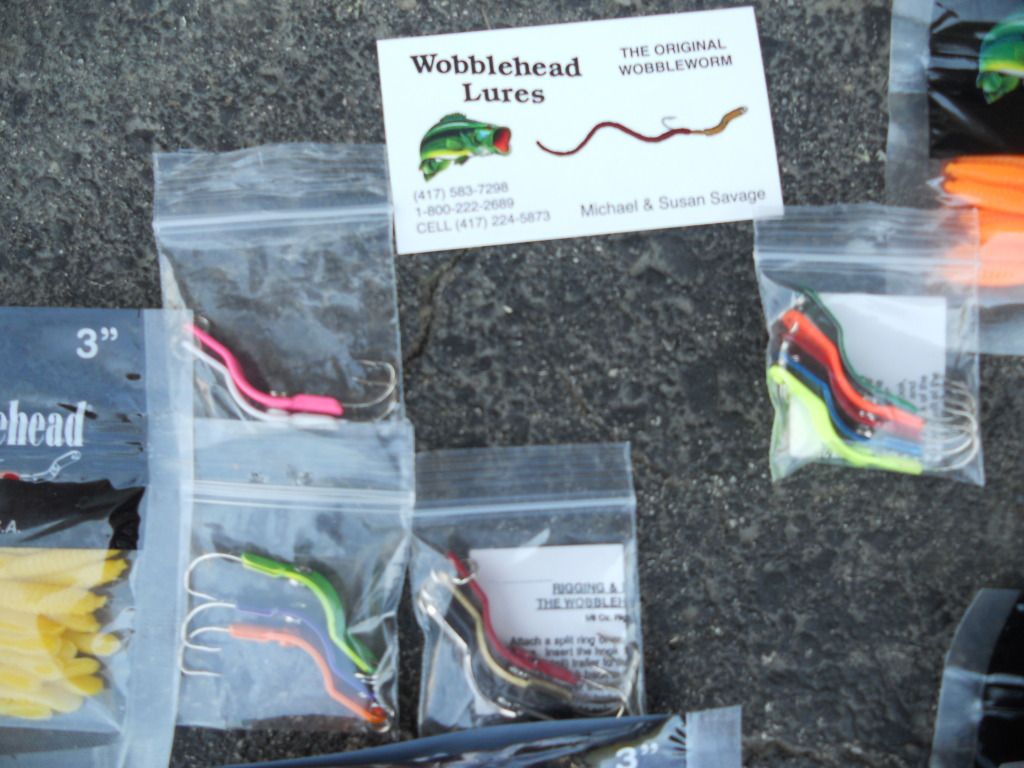 Spoons
Here's a few pics of some of the fish we have caught on 3" wobblehead worms recently.