Thursday, May 10th, Rylan and I took the boat out to Winchester Lake/Reservoir. We have lived twenty minutes from the lake and have yet to fish it. The lake is approximately 25 acres, with 20 fishable acres due to heavy vegetation in the head waters. We arrived at the lake at 5:00pm and fished until 9:30pm. We started fishing with 3" wobblehead worms and crankbaits. We began fishing at the dam and made our way around the left side of the lake. We managed two whole trips around before it got too dark. Wobbleheads were by far the most productive baits. We managed around 10 largemouth, a few gills, 2 bullhead, and a half dozen crappie. On our first trip around the lake Rylan managed to hook something quite large. After a few good pulls he brought it to the surface.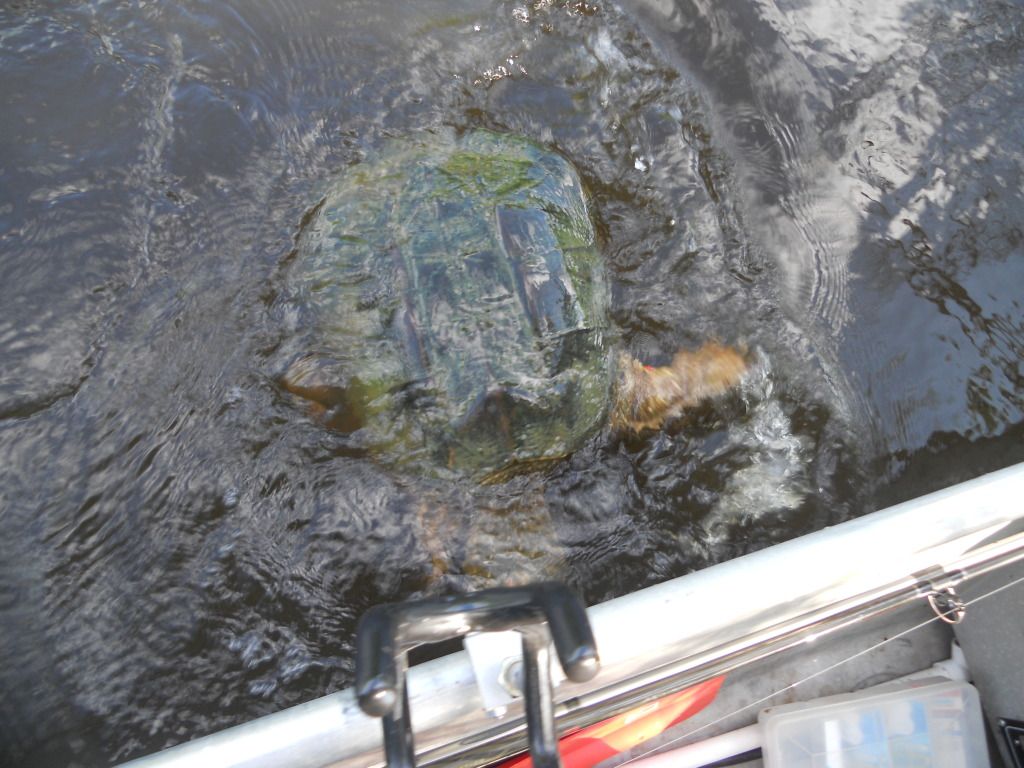 We quickly pulled the jig out of the turtle and continued fishing. We guessed the turtle to be around 15 pounds, slightly smaller than the 18 pounder I caught out of Rylan's pond a year ago. After a few more casts Rylan managed to hook something nice again. He told me to get the net, after losing a few bass at the boat we decided we would net anything over a pound. After a few quick bursts of drag we saw a bullhead come to the surface. It went 1 pound and 5oz. It was Rylan's new personal best bullhead, and the largest bullhead we have caught to date. I went to take the jig out for Rylan and the bullhead clamped down real hard, it felt similar to shutting your finger in a car door. I have heard that spawning catfish tend to bite really hard, and from the looks of the bullhead it may have been spawning.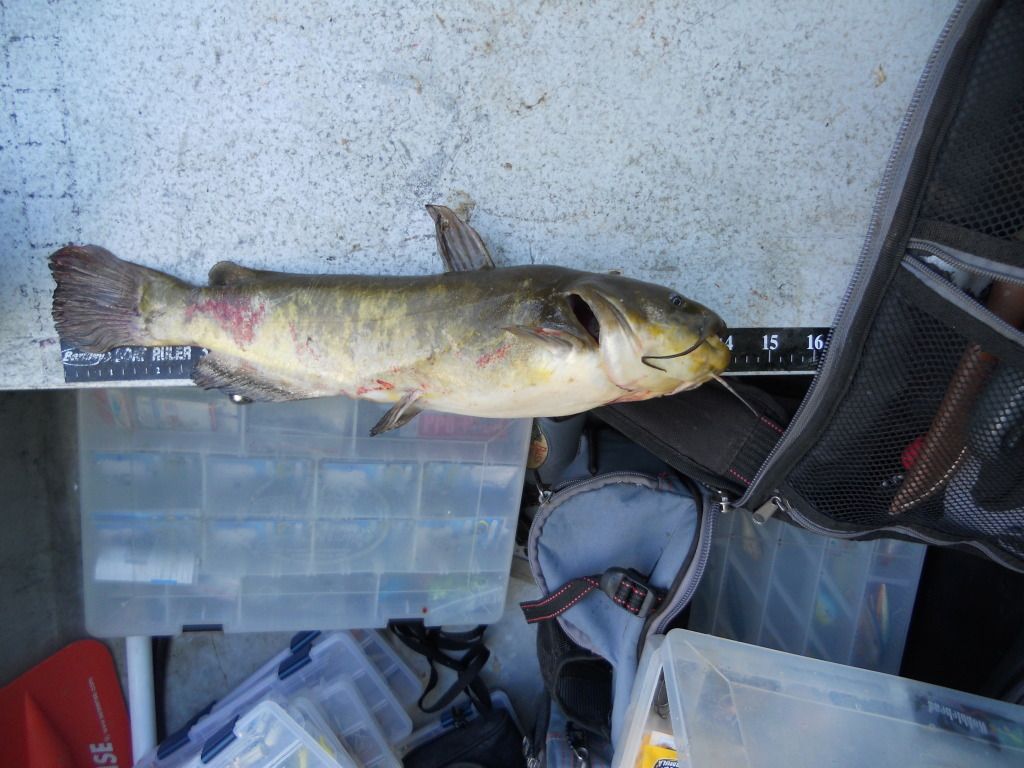 1lb 5oz 14 inch Bullhead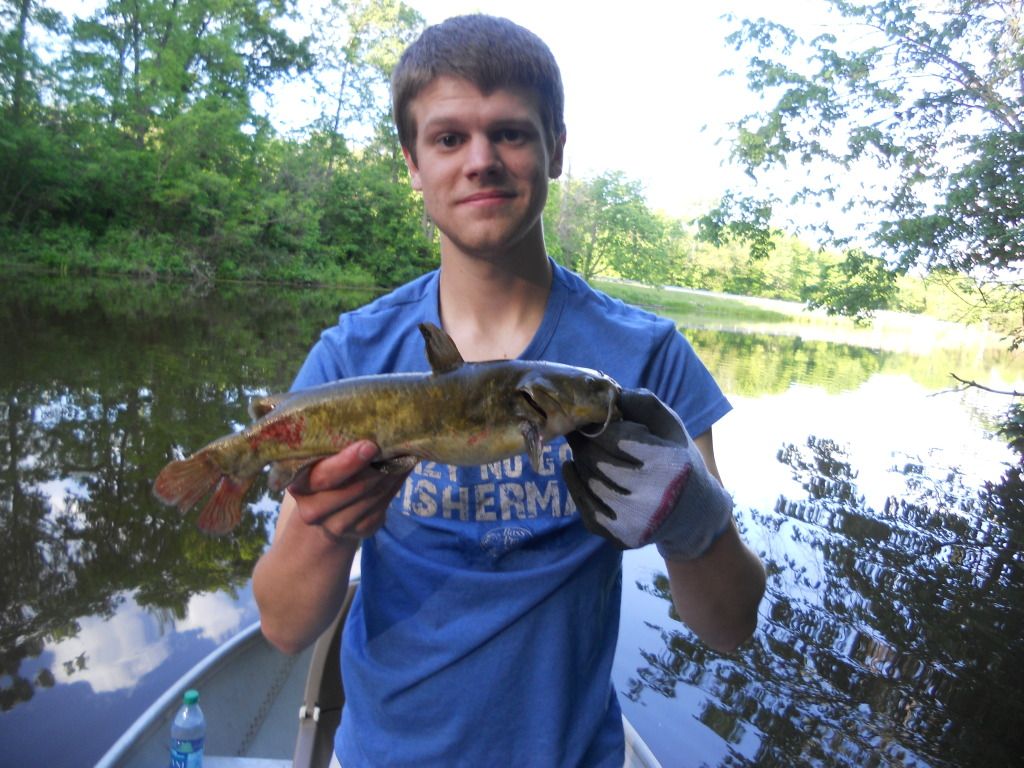 1lb 5oz 14 inch Bullhead
After a few more casts we switched to topwater lures. Rylan stated throwing his favorite, a rebel popper, and I threw mine, a storm chug bug. Rylan managed one bass on topwater before we left.