We finally took a break from the bass fishing this weekend to do some catfishing. Sean and Amanda went out to Rocky Fork Lake Thursday night 5/25 to see if the channel cats were biting. Shad were scarce during the day time but after a couple hours of throw netting they had some fresh shad for bait and headed out on the boat to a spot we have known to hold some big channels. Sean ended up catching 2 nice size channels right after sunset, both caught tight lining cut shad on circle hooks.
7lb 8oz 27 inch Channel Catfish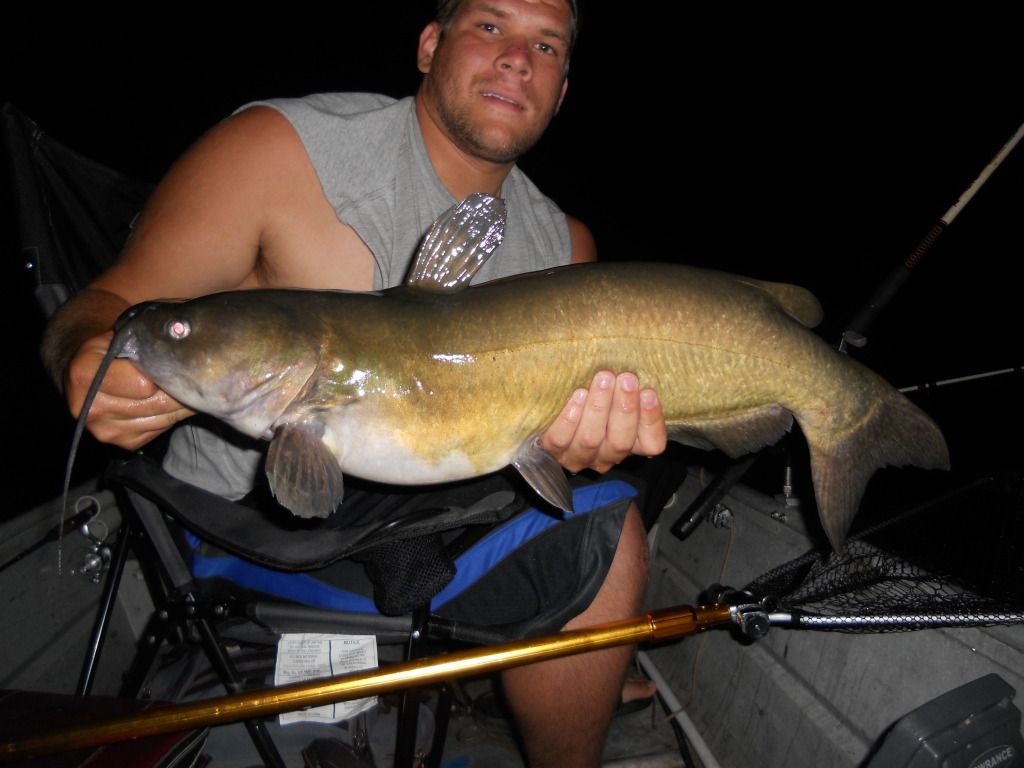 10lb 2oz 28.25 inch Channel Catfish
Since Sean had success Thursday, Saturday 5/27, we decided to go back to the same spot. This time we had 2 throw nets to speed up the bait catching process. After an hour we had 6 large shad, not as many as we wanted but enough to get by. We got the boat to the spot we wanted around 8pm and set up. The water temperature was 80 degrees so we expected the channels to be in full spawn. After throwing out some cut shad we started fishing for bluegill as I wanted to have some live bait as well. We caught a few bluegill, yellow perch, and saugeye. Turns out there was a hot saugeye bite, we caught about 8 10 inch saugeye, a species we don't often fish for or catch. While bluegill fishing Amanda's rod loaded and she caught a 4lb channel. About 30 minutes later my rod loaded and I caught a very fat 9lb 4oz channel measuring only 25 inches, very short for a channel of that weight, possibly full of eggs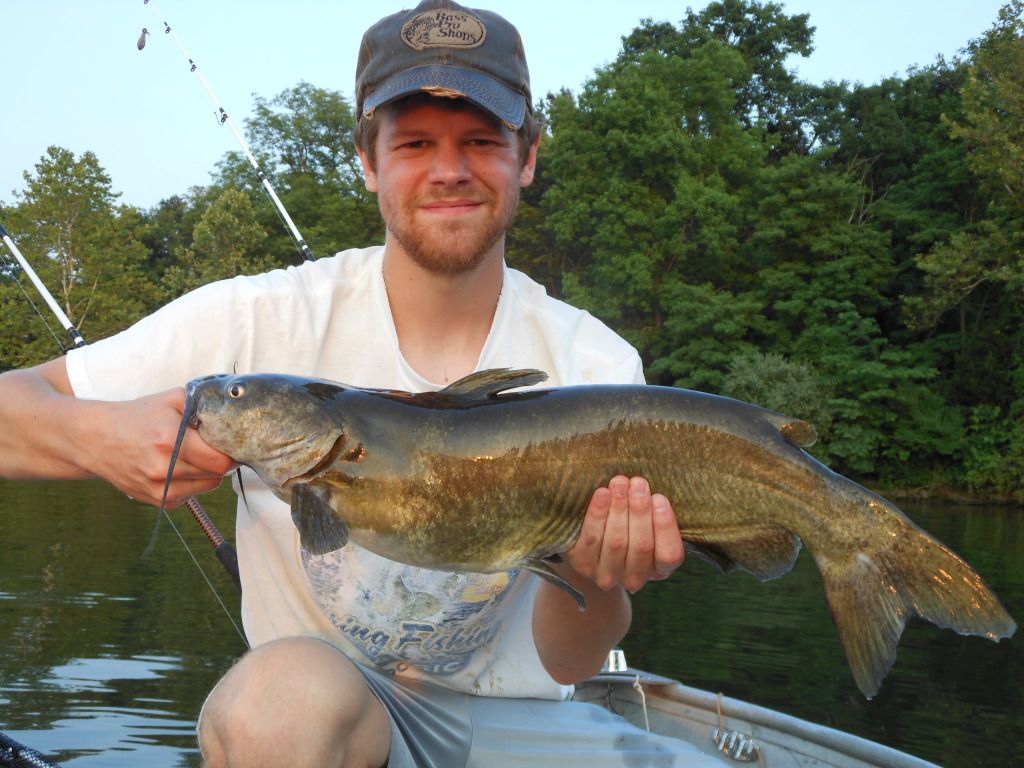 9lb 4oz 25 inch Channel Catfish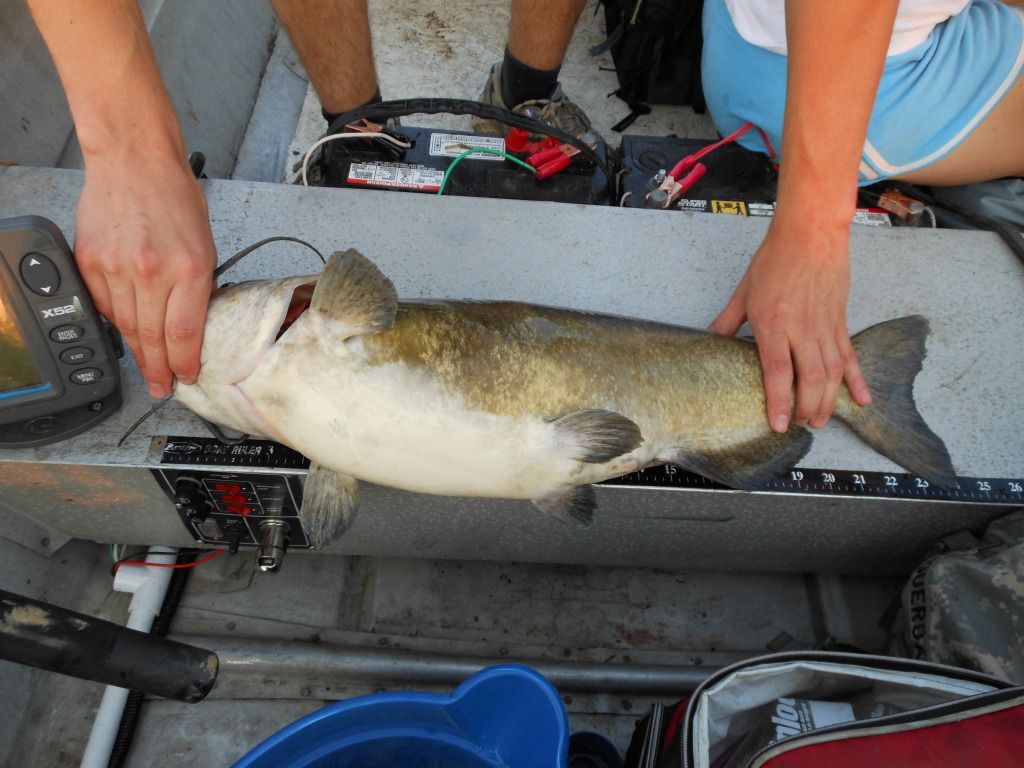 9lb 4oz 25 inch Channel Catfish
Right at sunset Sean's rod loaded and he caught the last good size channel of the evening at 8lbs.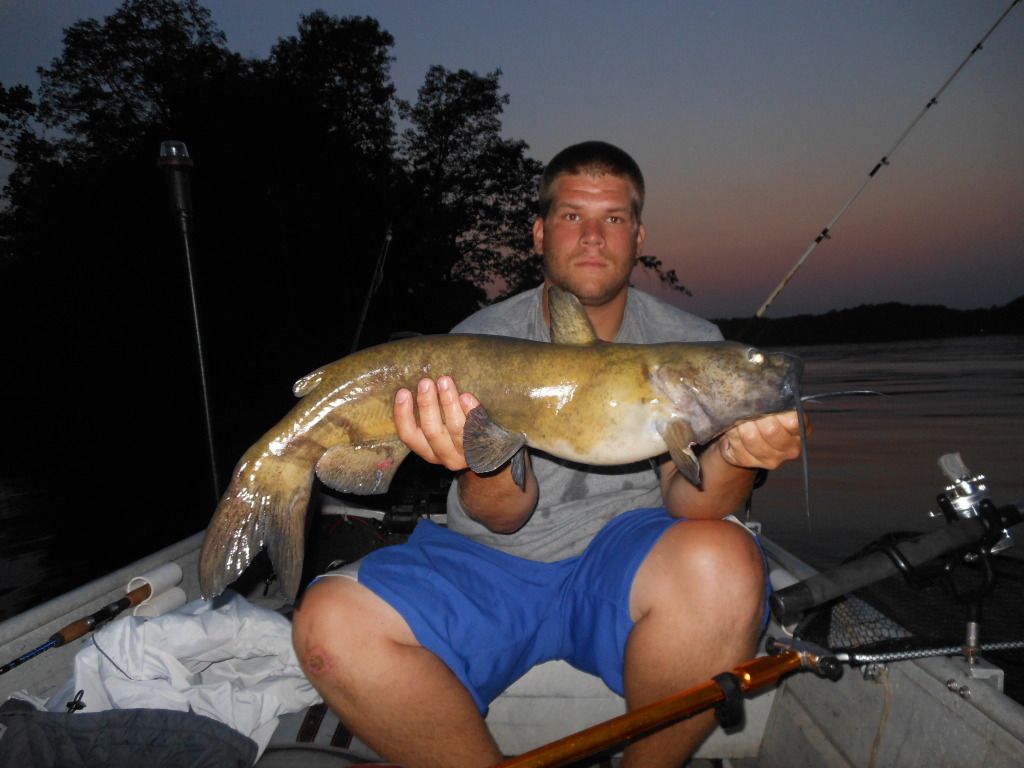 8lb Channel Catfish
After sunset the only thing we could find was dinker nibbles, I managed to catch one smaller channel at 1lb 4oz before we decided to pack it in. A good start to some summer time channel cats. As usual Amanda could be found sleeping while me and Sean watched are poles intently.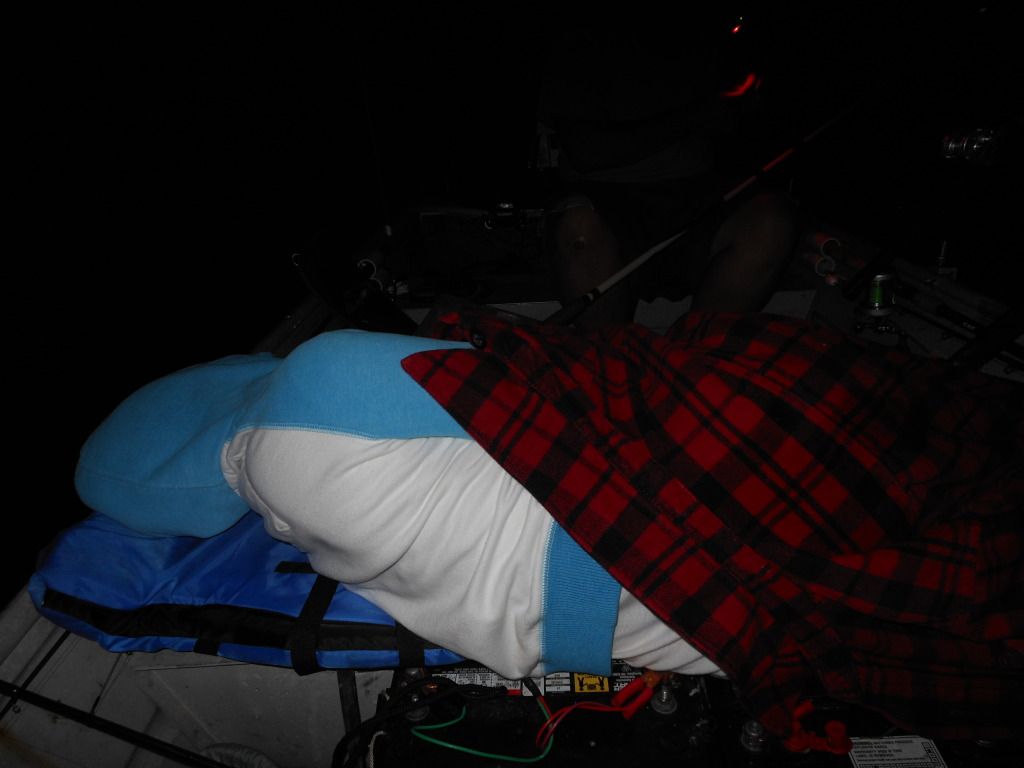 Nap time