Went Largemouth Bass fishing a few days ago with a few of the new wobbleheads I received last week. Amanda and I had the boat on the water at 1:30pm. The day started out with a pound even bass and a couple dinkers. A hundred yards from the boat ramp I tuned and tossed a wobblehead near the base of a fallen tree and I got hammered.
2lb 15oz Largemouth.
Eight small bass, two bluegill, five crappie, and 3/4 of the way around the lake later I managed to catch another nice bass. 
2lb 13oz Largemouth
A few casts later, the very next fish was a 13.5" 1lb 4oz crappie. The second Fish Ohio Crappie of the year for me.
1lb 4oz Crappie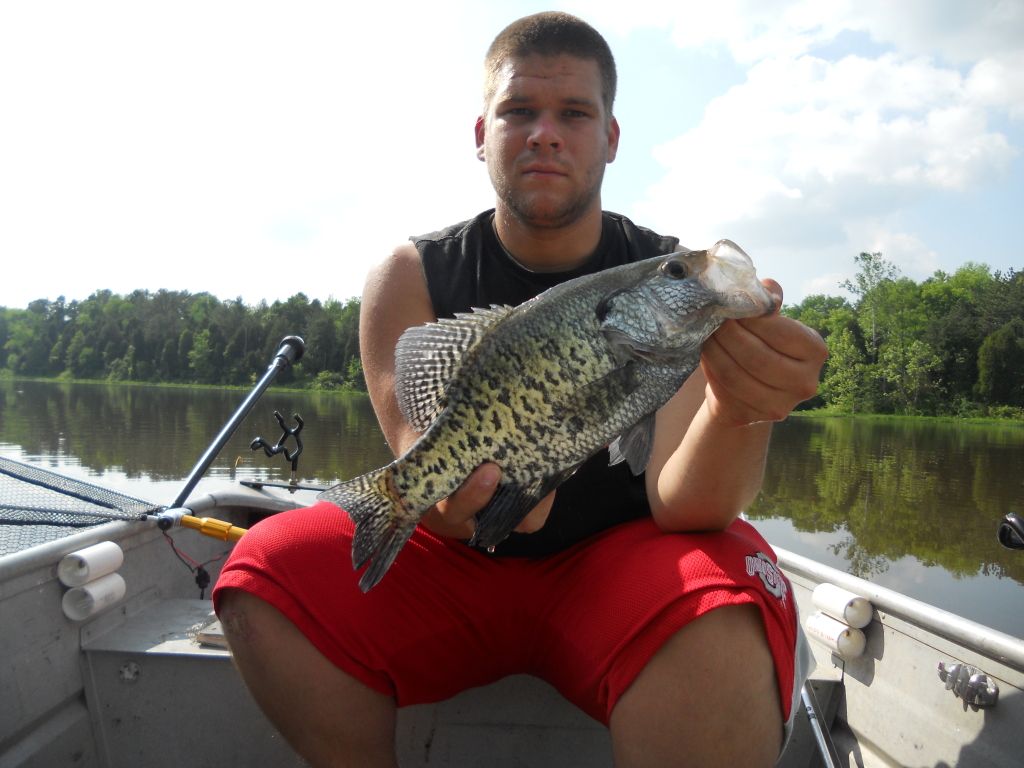 1lb 4oz Crappie
At this point it was 5:30 and we were approaching the boat ramp, Amanda had that look about her...the one that meant that she was ready to go. After a few moments of debating I told her we were going to make another lap. She wasn't happy, but we pressed on.
Five bass, nine crappie, and three bluegill later I had hooked another nice bass. This one put up quite the fight on the ultra light, taking nearly two minutes to get to the boat where Amanda was patiently waiting with the net. The bass went 3lbs and 15oz, just one ounce shy of my personal best.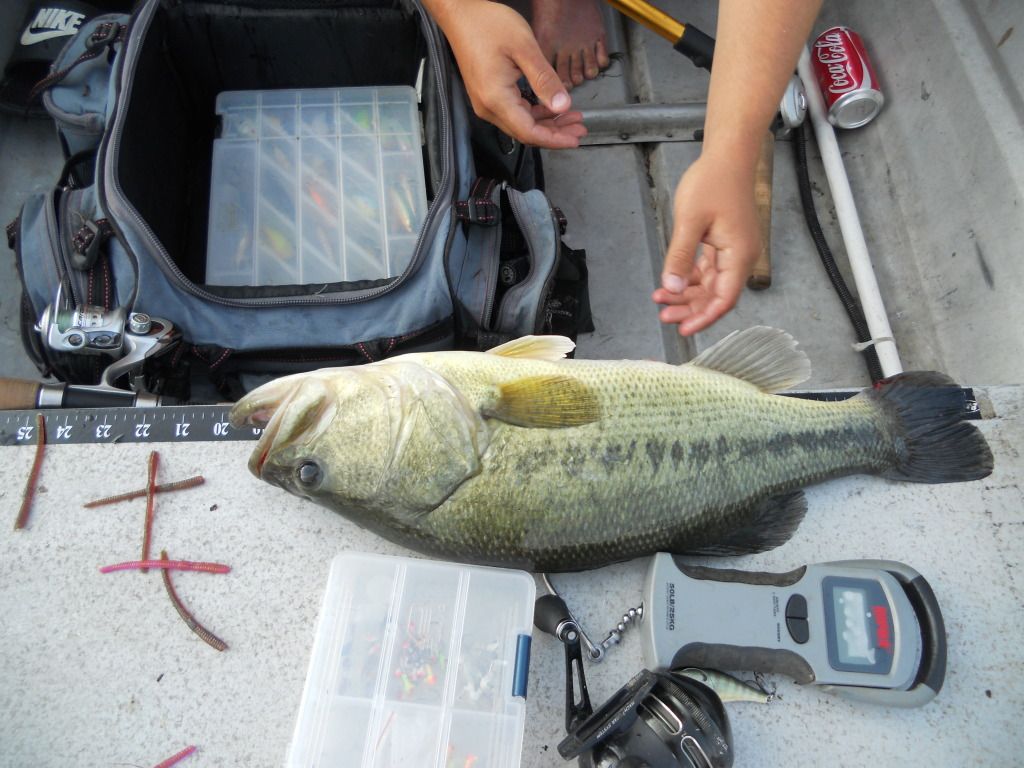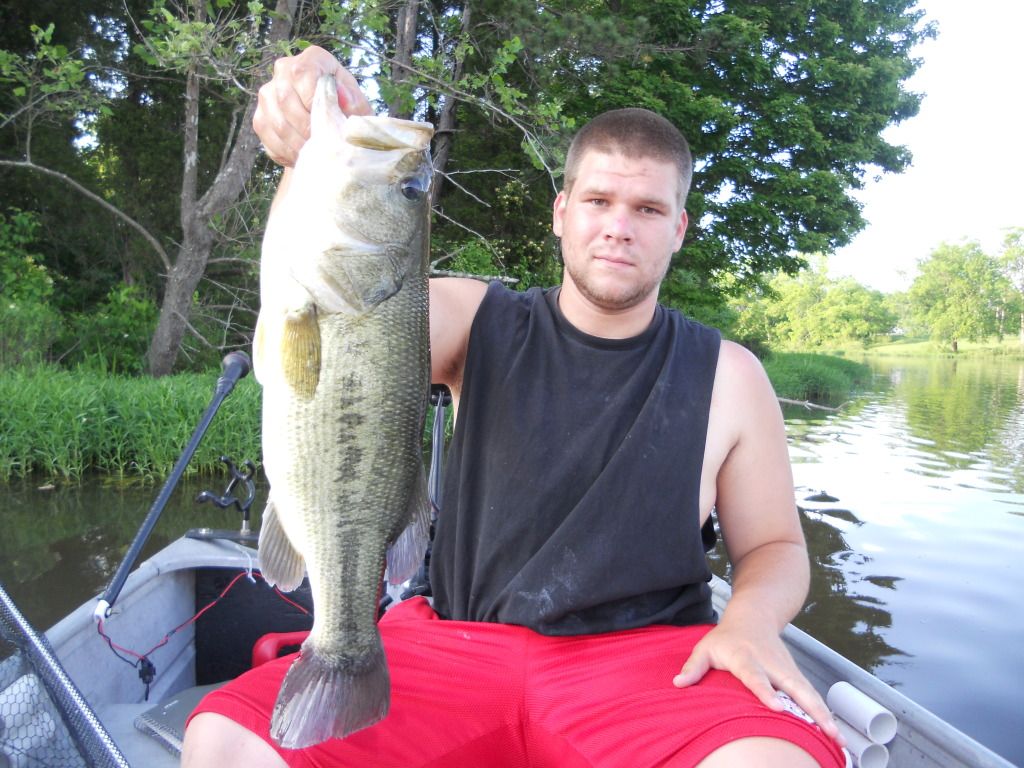 3lb 15oz Largemouth Bass
The rest of the evening I managed to catch several more bass and a few crappie. At 9:00pm I tied on a rebel chug bug popper and tossed it for thirty minutes in hopes that larger bass were lurking. Turns out that they weren't in the topwater mood.
On the day I manged 25 Crappie, 29 Largemouth, and 9 Bluegill. I had two bass over a pound, 2 bass over 2 pounds, and one bass over three pounds. I also had a half pound crappie and a pound crappie. Altogether I had 54 points in fish, and 42 points in weight for a grand total of 96 points. The previous points record was in the mid 70's from the Ohio River while catfishing. Hopefully we find another hot bite soon, and someone can break into the hundred point club.