Thursday, May 3rd, Amanda had college classes all day so I decided to take dad out to fish for a little while. We initially took the boat out to a local lake, found a good bank spot, and set up for some carp fishing. We chummed an area and fished for three hours with no success. Dad was watching the edge of the water and he kept telling me that there was a bass swimming in circles around his line. I knew it was about time for bass to be guarding their nests, so I quickly tied on a plastic worm and went to work. I managed three bass, one of which went 1lb and 13oz.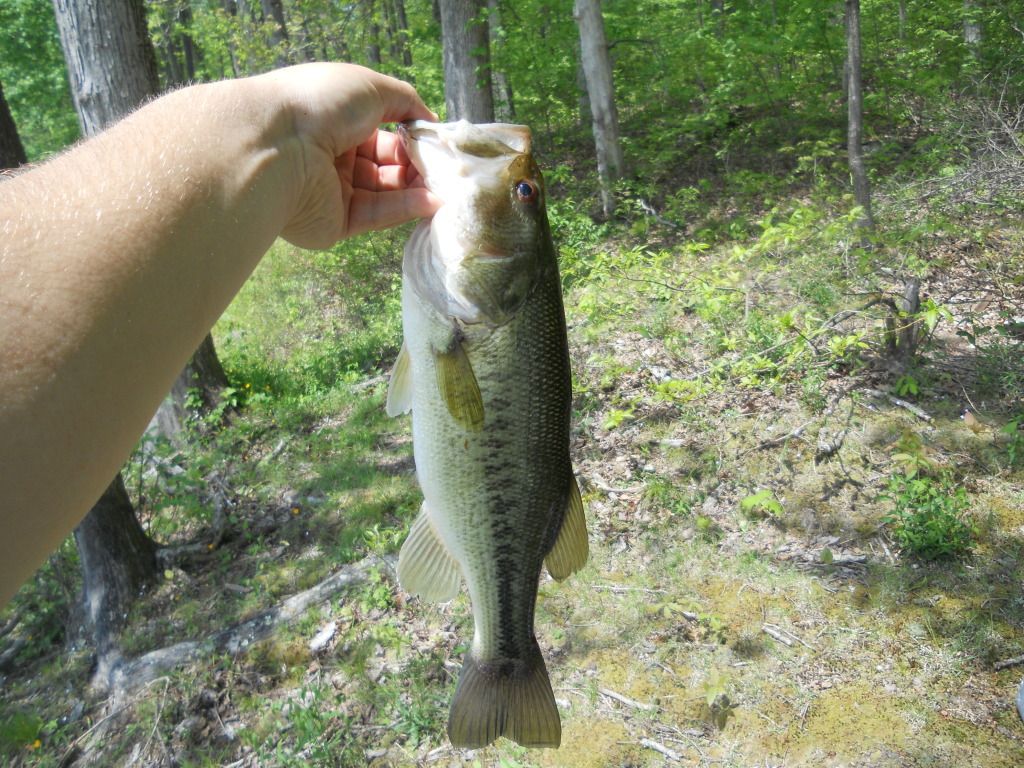 After another hour of patiently waiting for carp, I looked over to dad and asked if he wanted to take the boat and bass fish for a while so he wouldn't get shut out. We debated for a few minutes and finally started packing up. I tied on a 3" wobblehead plastic worm and tied him on a Mepps comet spinner bait. It only took about two casts and I had another small bass. A cast or two later, the same result. Dad looked back and I asked him if he wanted me to tie on a wobblehead too, sure enough he did....which turned out to be a really good choice. We fished 4pm to 8pm, I managed 22 largemouth, 1 crappie, and 5 bluegill. Dad caught 20 largemouth, 1 crappie, and 8 bluegill. It just so happens that 22 largemouth in a single day is my best bass fishing day ever. However the story of the day was a fish Ohio Crappie. I caught it on a purple wobblehead near a fallen tree in about 10 feet of water. At first I thought I had another pound and a half bass, but when I saw it was a crappie I quickly struggled to find the net. The crappie went 14.5" and weighed 1lb 10oz. To date this is my second largest crappie, and the largest public water crappie I have ever caught.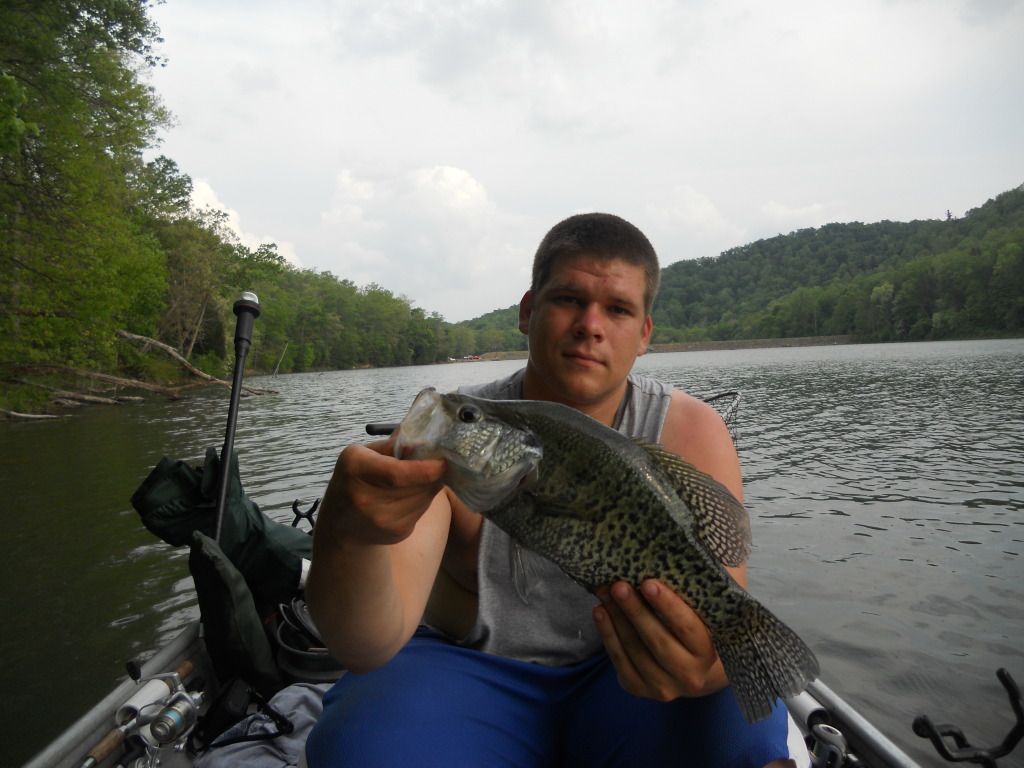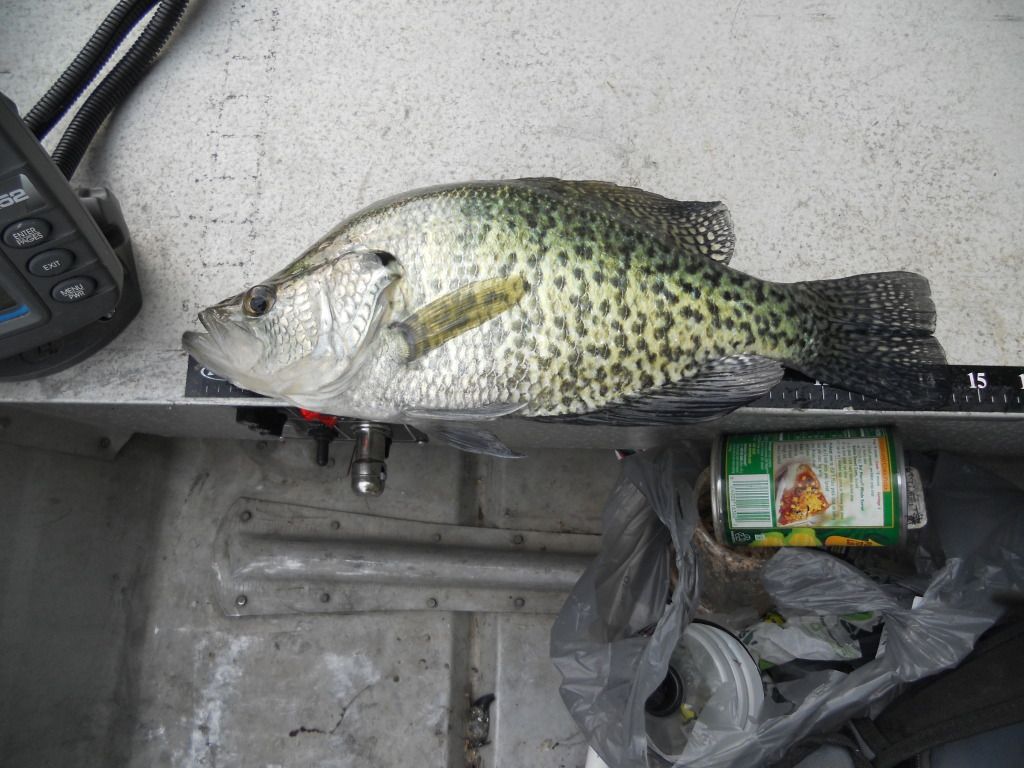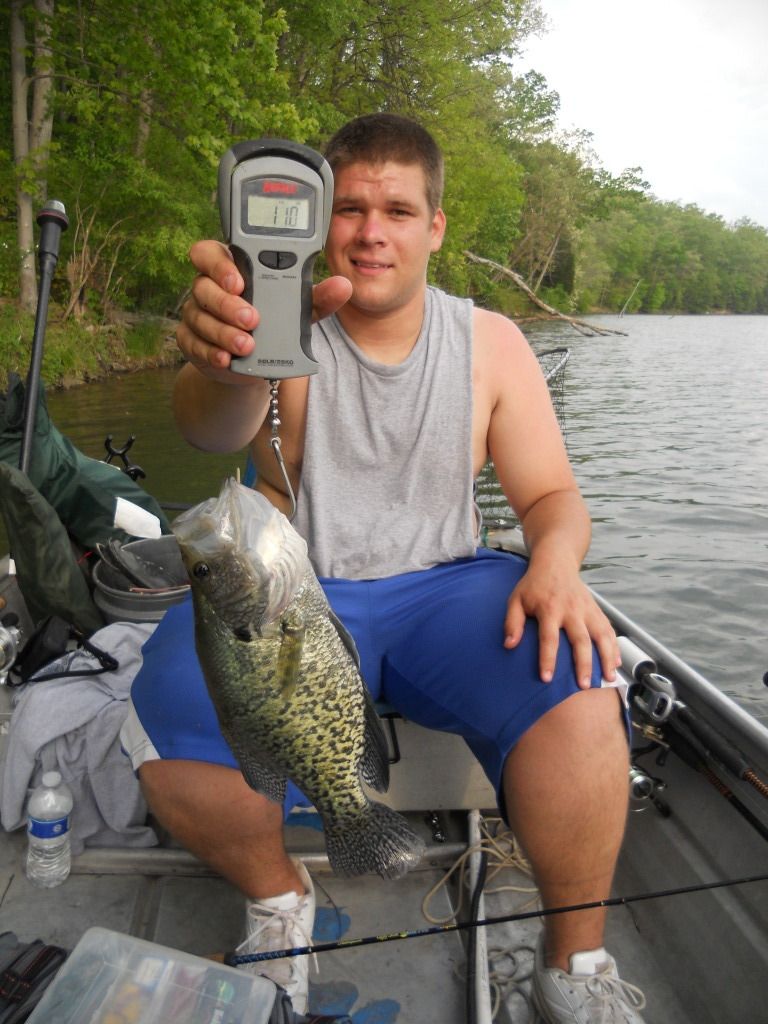 As with all trophies, a quick picture, measure, weigh, and then back they go. Maybe I'll find him again one day.