After Sean's success bass fishing last week we decided to head out to the same lake to see if the bite was still hot. I got off work, grabbed some quick food, and we headed out. We arrived, put his boat in, and started fishing at about 5:30pm. We started using the same tactics that had produced before, 1/16 or 1/32 jigs tipped with 3 inch wobblehead plastic worms. We fished them in a way that we describe as the roller-coaster method, swimming the bait up and down repeatedly off the shore line. It wasn't long before we started to catch bass on every 5 casts or so, all of which were in the 8-12 inch range. Sean also caught a few crappie with this method. Once dusk neared we switched up to various top water baits in hopes for some more sizable fish. The top water bite only produces a couple more smaller bass. We ended up catching 29 largemouth combined but I had several spit hooks. We also caught a few bluegill and Sean had 3 crappie. Surface water temperature was 73 degrees. The highlight of the trip for me though was a Fish Ohio Trophy Bluegill. I caught it using the wobblehead method and it measured in at a solid 9 inches.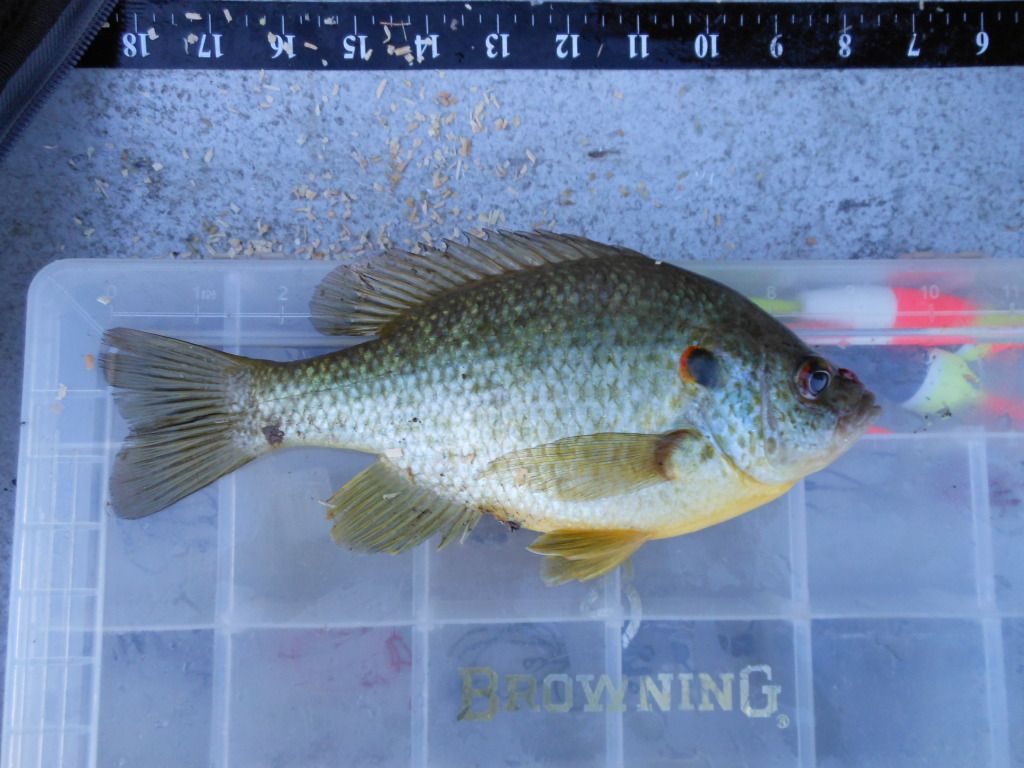 9 inch Redear Sunfish
Most fun I've had bass fishing in a long time and I hope to get out and do it again soon.