Fished a local creek Wednesday after work. It was a beautiful sunny day with temperatures approaching 80. Record setting temperatures for this time of year. I fished a spot that I knew held some nice crappie but not significant numbers. Was also hoping to get my first smallmouth of the year. With a bucket full of minnows for bait I started drifting a minnow around various snags, while casting various jigs tipped with minnows or Berkley PowerBait grubs. The surface temperature was 61 degrees. It wasn't long before my float disappeared, and I reeled in a nice size crappie. It weighed in at 1lb even beating my old personal best of 14oz, not a significant gain but I was excited to break the pound mark on crappie. Caught drifting a snag at 4-5 ft deep.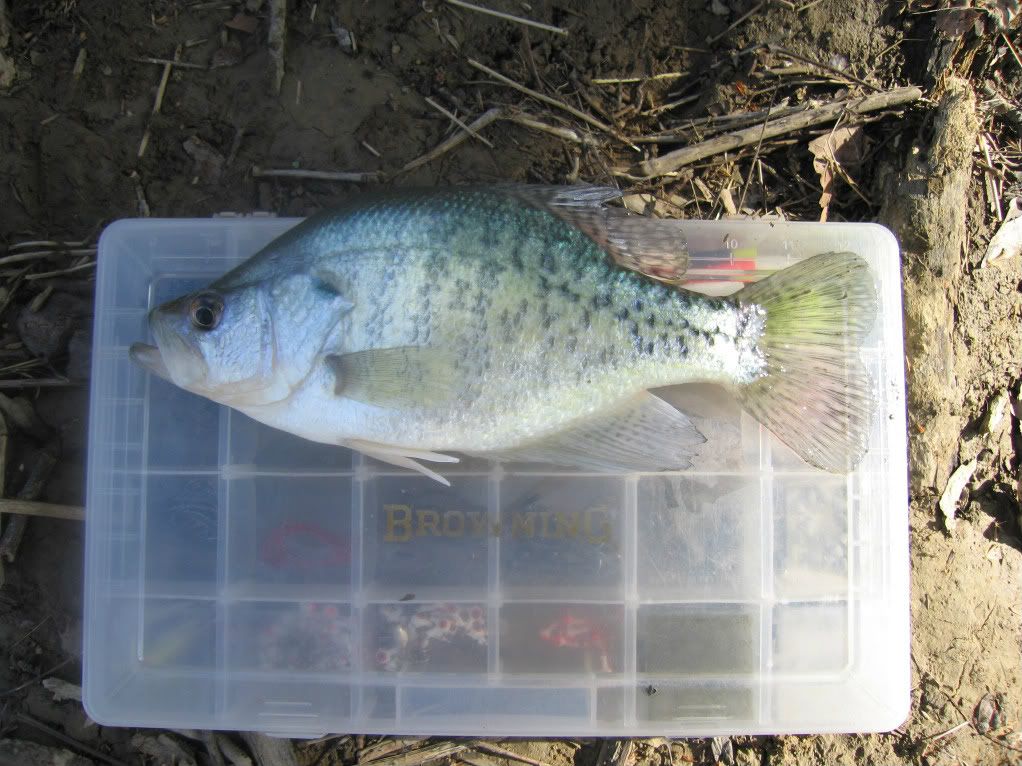 1lb 0oz 12.5 inch Crappie
Unfortunately it wasn't the
Fish Ohio
trophy I was looking for measuring only 12.5 inches, 13 inches being the qualifying trophy size. Always nice to set a new personal best though. Other than the crappie I caught 4 Rock Bass jigging nightcrawler.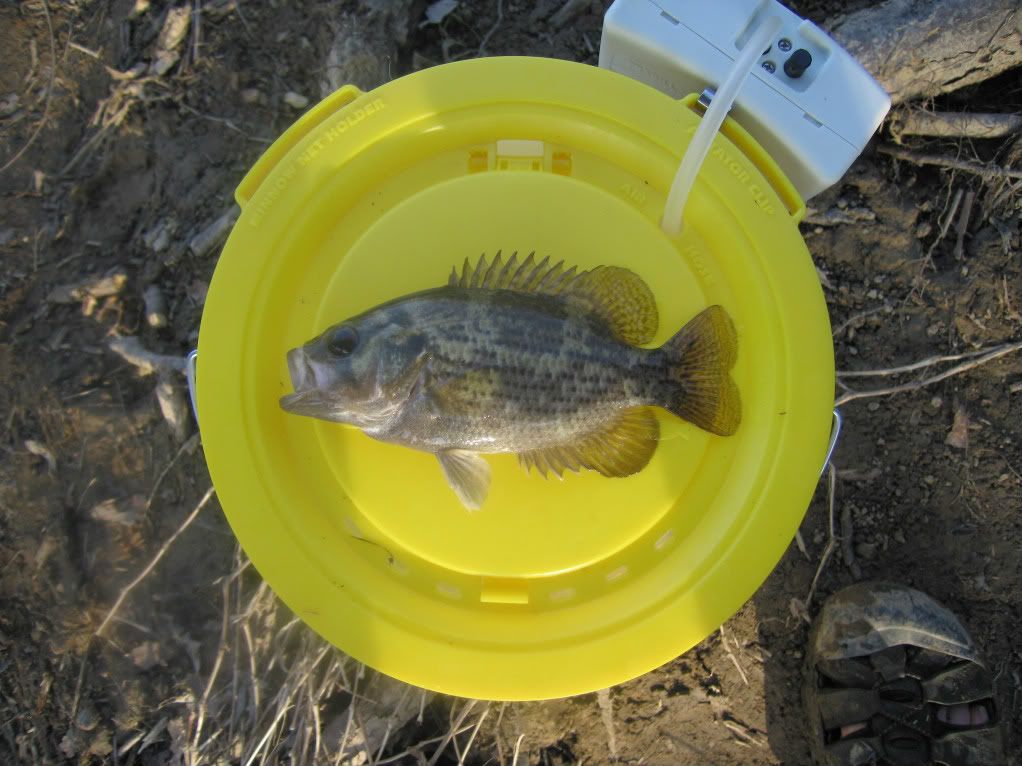 Rock Bass
With the rain the last couple days the creek is up now but I hope to go back sometime soon and try to find my first smallmouth of the year again.