Okay, it wasn't really what you would call an adventure but I thought it sounded cool :-). Didn't get much opportunity to fish this weekend but did manage to get a few hours in Sunday afternoon. Fished Rocky Fork Lake targeting Crappie and Bluegill. I used the typical minnow under a slip float and wax worm jig setups that we have used heavily this winter. The day started kind of slow with only one crappie and a couple bluegill caught in the first couple hours. The slow fishing was made bearable by the nice sunny 45 degree weather. Eventually I found that the fish had moved shallower than anticipated. The bluegill that were previously found mostly near bottom in 10-20ft had moved up to the 3-8ft range suspended in the deeper water. This could be attributed to the recent warm weather, didn't get a water temperature but I'd guess it had warmed up a few degrees in the past week. Ended up catching 9 gills, 8 on a wax warms jigged slowly at those depths and one on a minnow.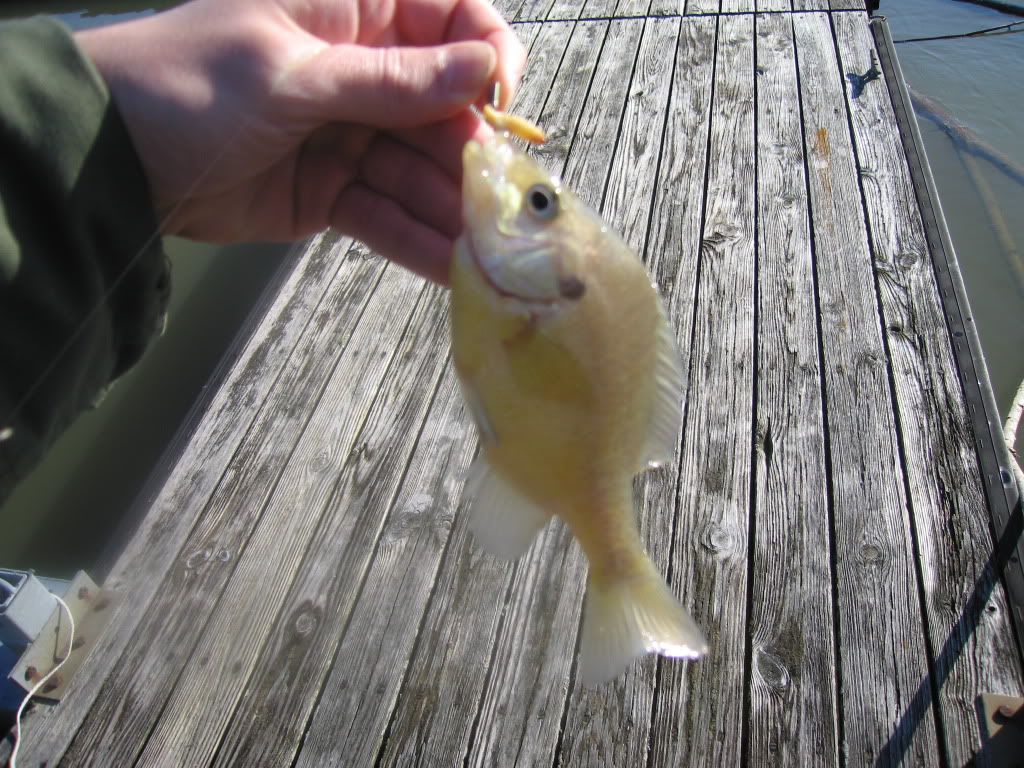 This little guy couldn't resist the fat juicy wax worm.
The crappie were similar to the gills coming from the 6-9ft range. Caught 6, 5 on minnows and one on the wax worm jig.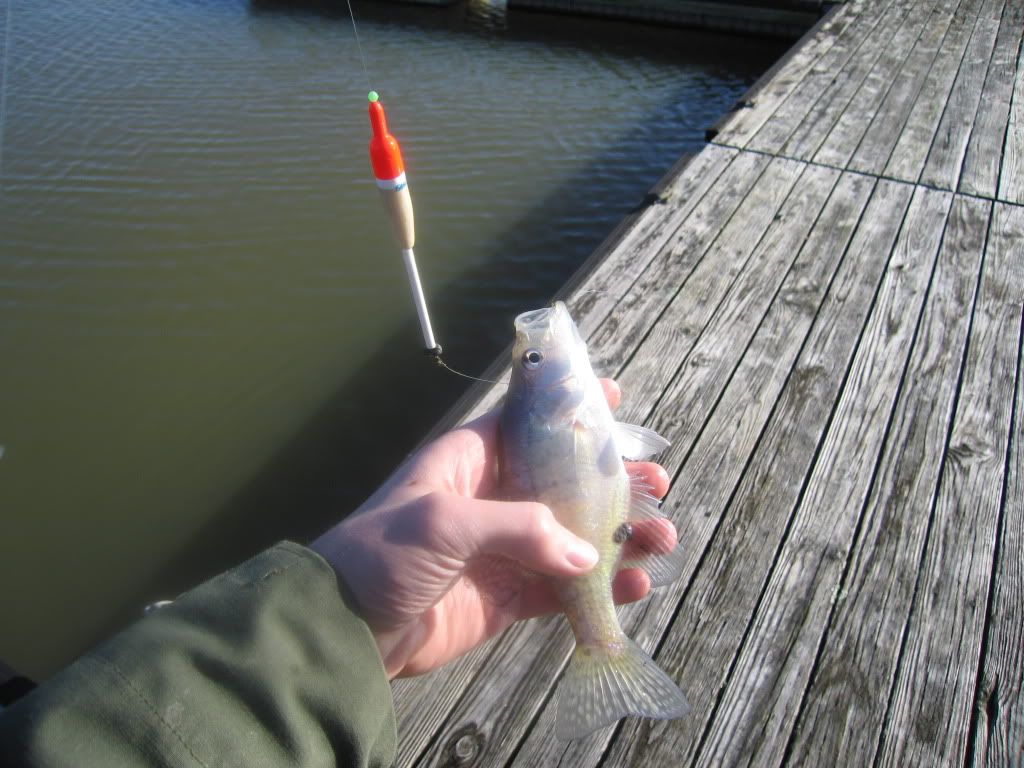 Not much size but still fun to catch.
To top my day off I even got a bonus Largemouth caught on a minnow.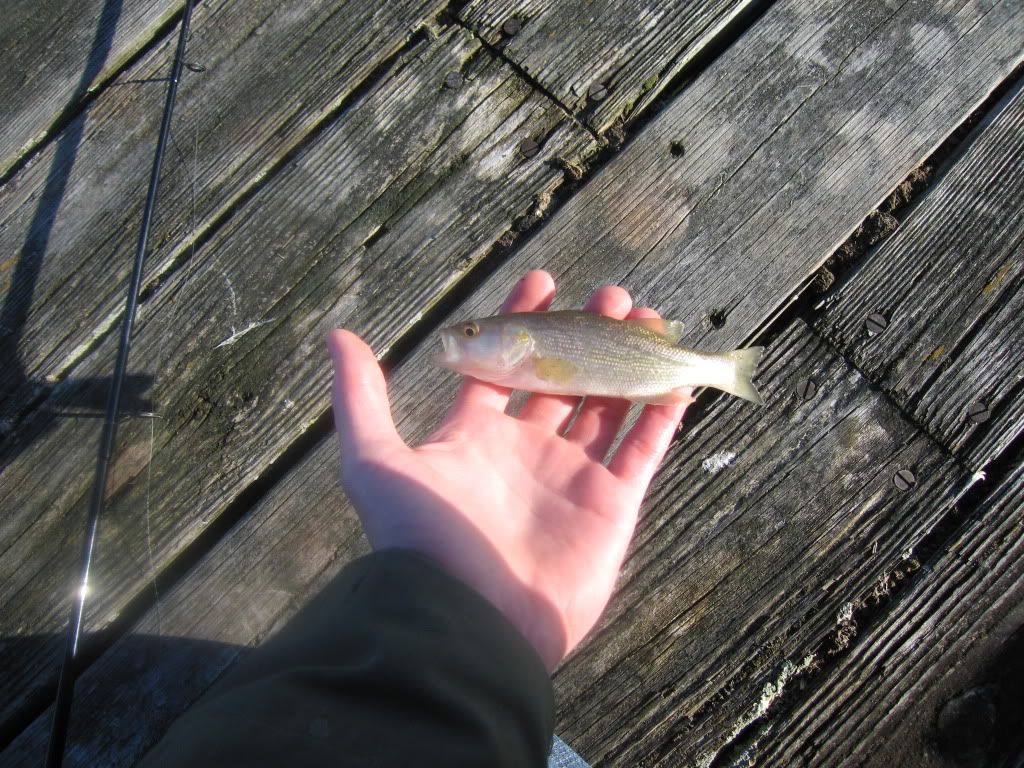 Dinker Largemouth
Always fun getting out and catching some fish no matter the size in the middle of winter even though its barely felt like winter at all this year.