Took a trip to a local warm water discharge last Sunday. With the coldest temperatures of the year Sunday morning (12 degrees), I expected the fishing to be good as they say the warm water discharges are the best on the coldest days, personally I've yet to see this proven but my experience on the coldest days is limited. Since Sean's been having the best luck on shrimp, I went in with shrimp as my primary bait. Wanted to try nightcrawlers as well but forgot to pick some up. Started off fishing close to the discharge in heavy current and snags. Immediately I got several bites on tight lined shrimp with circle hooks. Hooked something decent and seen it splash top but got it wrapped in a snag in the heavy current and had to break my line. I also tried casting a 4 inch luminescent grub and managed to catch one small hybrid striper. After snagging several setups I quickly realized that I didn't bring enough big sinkers to fish the heavy current any longer. I moved down stream from the discharge where the current is more manageable. At the new spot I quickly had success on the 4 inch luminescent grub catching a nice crappie and a small Largemouth bass.
| | |
| --- | --- |
| 10oz White Crappie | Largemouth with 4 inch grub |
While having success on the grub I was also getting many nibbles on the shrimp. Soon thereafter I landed a 2lb Channel Catfish.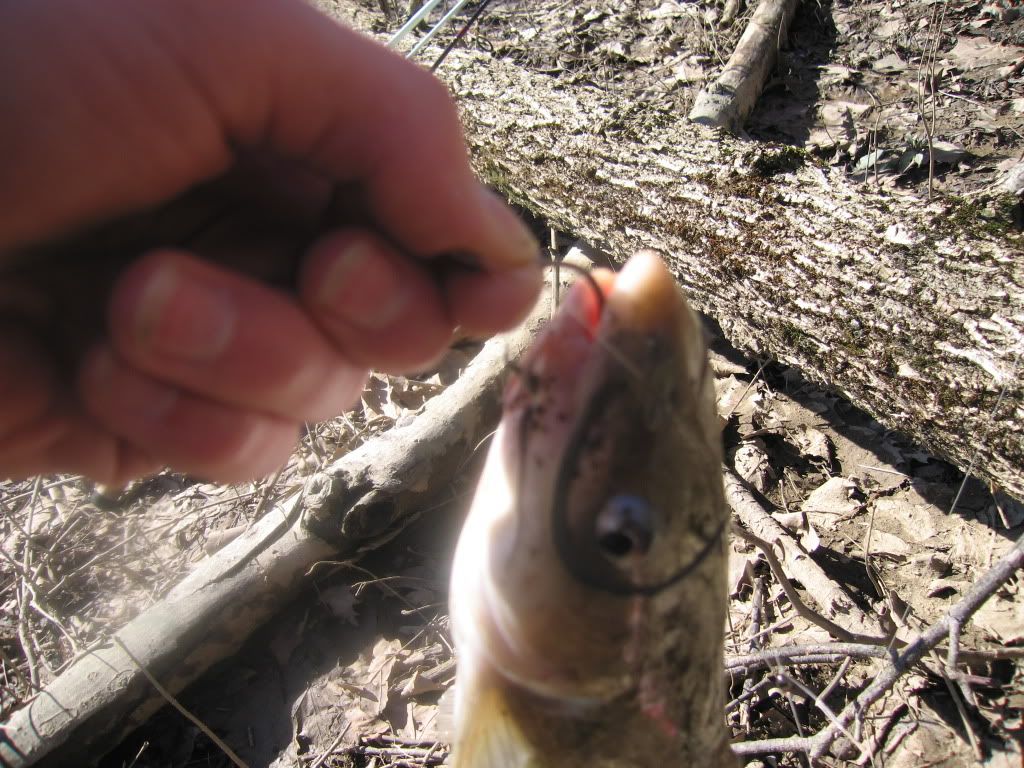 2lb 3oz Channel Catfish
Pictured above you can see the Channel with my 6/0
Bottom Dwellers
circle hook buried nicely in the corner of the mouth. Soon after that, I also caught a 2lb 2oz Blue Catfish on the shrimp but didn't get a picture of it. My hot bite ended shortly after this. The remainder of the day was filled with small nibbles that failed to load my rods up. Did end up catching 4 more small Hybrid Stripers on the tight lined shrimp though. In the end it was good day of fishing.