Fished a couple times this week, but the bite was slow. We ended up fishing twice for a combined 7.5 hours. Nearly spent as much time driving to our spots as we did fishing. Can't complain, It's just nice to be able to fish in February.
With that being said I had plenty of time to work on the boat again. Been thinking about hitching the Monte Carlo up and seeing if I can get the car to pull the boat. It has a 1000lb tow limit, which is fine because the boat weighs a little over 250lbs loaded and the trailer is nearly 300lbs. So the weight should be no problem at all. However I watched a guy on Youtube use a tilt trailer to launch a jon boat, and he did so without letting the trailer touch the water. If I could do this with my tilt trailer I feel that the Monte Carlo will handle nicely and save me tons of gas money, as well as allowing me to use the boat without having to ask to use the truck. Here's the video of the guy using his tilt trailer to launch his boat.
Since I will be fishing solo on occasion I figured that I would need to get the boat on and off with as little effort as possible. After a little research I found that there are a few products that allow boats to slide off of trailers much more easily than the carpet on the bunks. So I ordered a few last week and installed them this weekend. The product is called E-Z Slides from Ironwood Pacific Outdoors.
Before I went to bed Thursday night I decided to give the transom wood a fresh coat of black enamel. So I sanded the wood down and gave it a coat of enamel. I have to look good while I'm fishing.
I also gave the opposite board a fresh coat of enamel as well.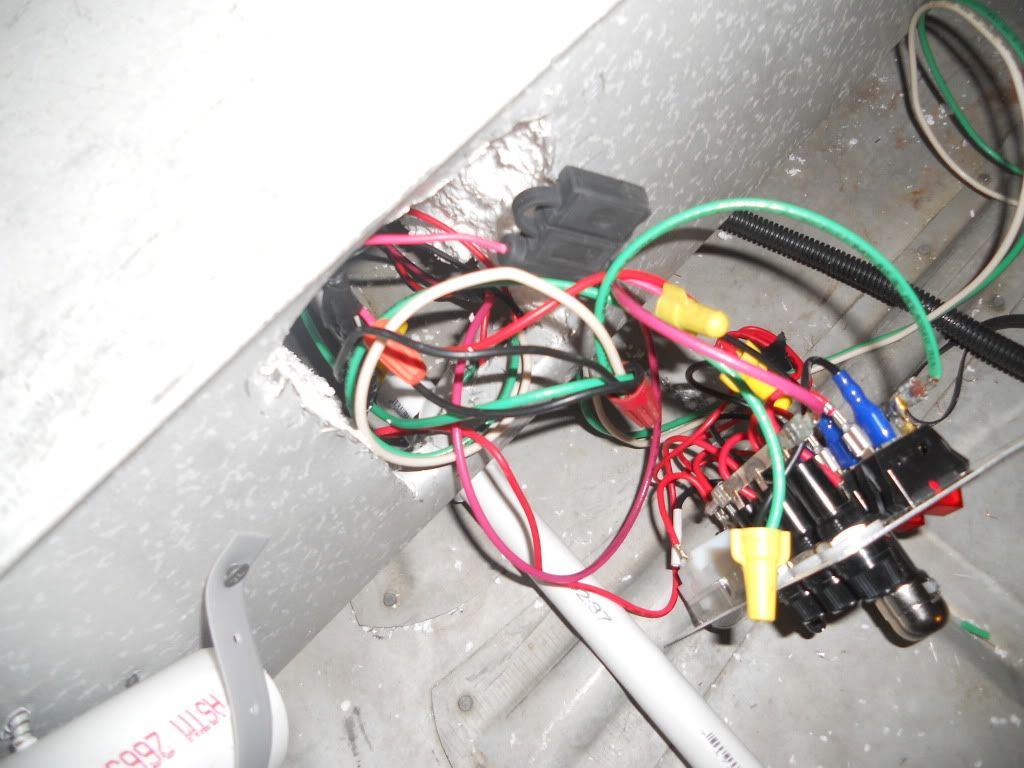 I decided to keep the transducer wire separate from the other wires because the Lowrance manual said that other wires may cause excess noise on the fish finder when in use. I simply zip-tied it to the top of the pvc in order to keep it out of the water, if it were ever to get in the boat. Once all of the wires were in place I then began to connect the wires to their individual toggle switches. (It was very complicated and really irritating, no instructions were given.) After all of the "lets see if this wire works here" testing, I only blew one fuse.....but its all operational now. I'll be connecting the control panel to the battery with one set of clips and I then have a separate set of clips that run wires to the back of the boat if I ever need to mount a trolling motor to the transom.